What's Inside?
PESTEMAL BATH TOWEL FROM TURKEY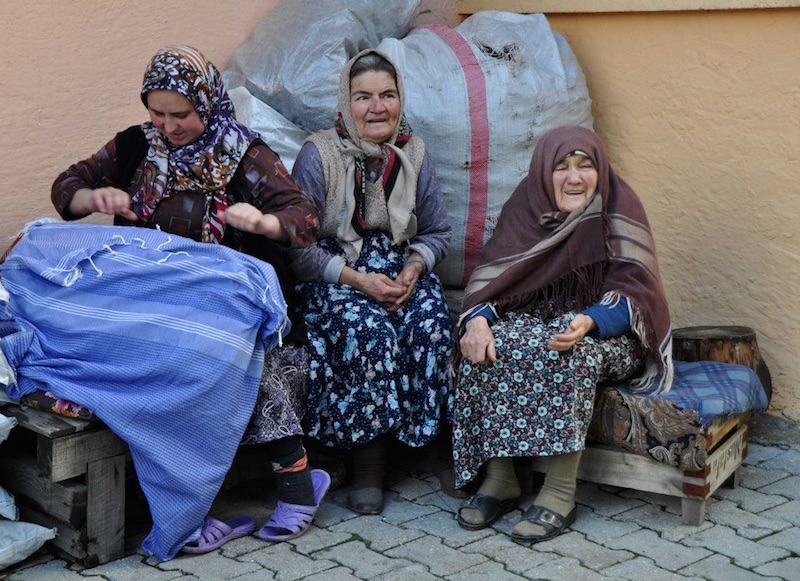 A small town in Denizli, Buldan has historically boasted production of the finest hand-loomed cottons in Turkey. In the Ottoman period, resident weavers were tasked with weaving the outfits of sultans. Even today, almost every household contains a loom.
Guler Sucu is a member of Atlas, a growing organization of weaving families in Buldan whose members earn a living through sharing their ancient craft with global customers. While her husband looms, Guler creates the towel's characteristic fringes. Each fringe supports some cost of her home, whether a school book for her children or firewood for the stove.
A traditional accessory to the Turkish bath, your 100% cotton pestemal towel absorbs water faster than a regular towel, dries quickly, and folds up small.
Suggested use: Tote along to the pool or use for baby care. Machine wash in warm or cold water with like colors. Line dry or dry gently, avoiding drier sheets or high heat.
LEMONGRASS CITRUS AFRICAN BLACK SOAP FROM TOGO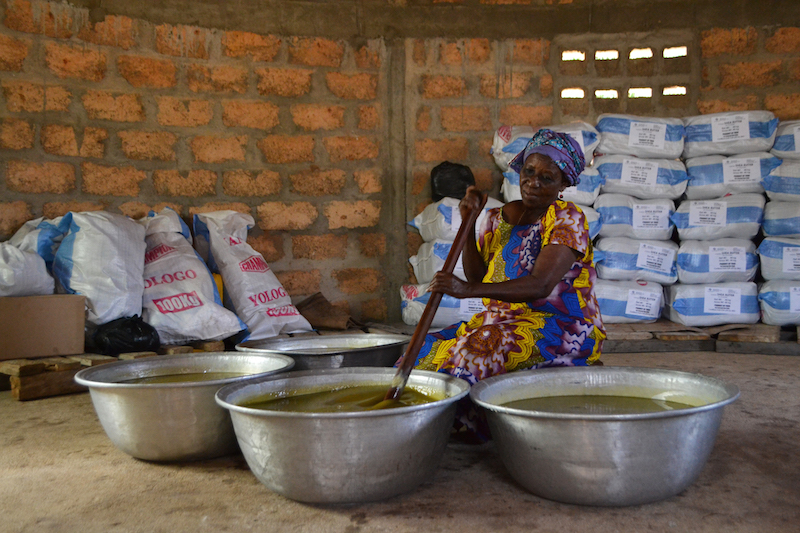 In rural Togo, African women have a 1 in 32 chance of dying in pregnancy or childbirth. Additionally, without bus service, most youth must walk 10 miles just to get to school. Both these conditions contribute to the fact that over 80% of high school-aged students drop out.
Alaffia founders Olowo-n'djo Tchala, a native Togolese man, and Prairie Rose Hyde, a past Peace Corps Volunteer, direct all profits toward disrupting these conditions. Alaffia's maternal care initiative fully funds pre- and post-delivery care, and has paid for the births of 3,558 babies. Alaffia also sends used bicycles to Togolese students, effecting a 95% graduation rate among recipients.
Alaffia artisans take pride in offering the benefits of natural African resources and traditional knowledge to the world. Your soap is made from a centuries old recipe of handcrafted shea butter and West African palm kernel oil.
Suggested use: Lather up!
HAND TOWEL FROM TURKEY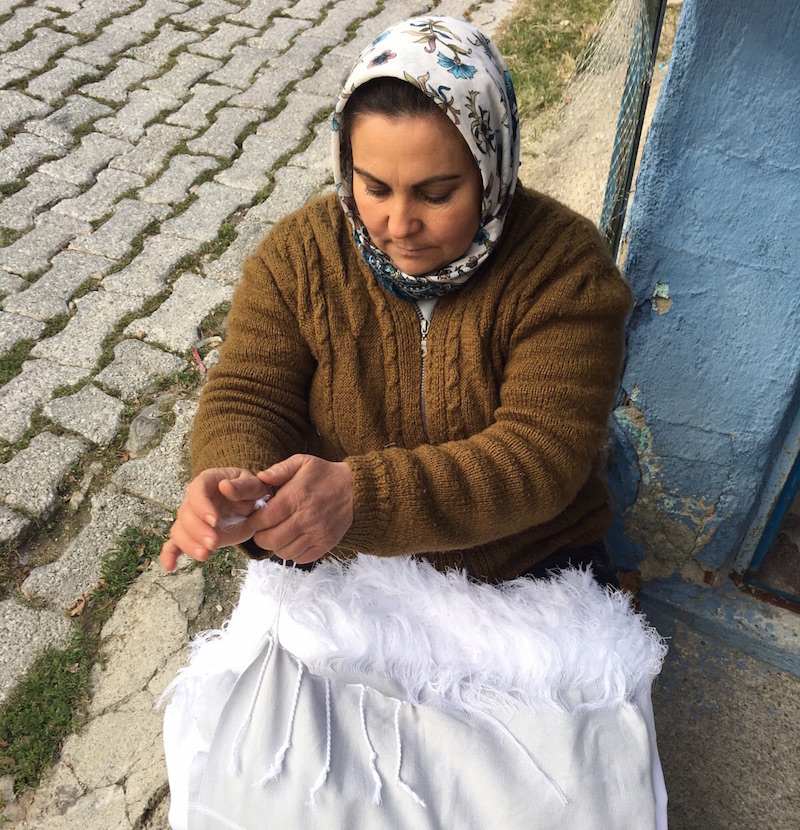 It is little surprise that a culture famous for its bathhouses would also be renowned for its finely woven towels. Since 2004, when he established his small business Bambu Tekstil, Turkish artisan Oktak Esgin has been infusing longstanding traditions with global innovation.
After 14 years of working in the professional world, Oktak's determination to bring more employment to his hometown led him to embark on his own venture. Oktak has successfully brought both new materials and new products to the market, and is constantly in search of new technologies to bring to his craft. He employs 45 members of his community.
Your soft new cotton hand towel is the result of Oktak's dedication to traditional craft combined with an eye for inspiration from around the globe.
Suggested use: Add a splash of color and convenience to your bathroom, for everyday or for special occasions.
SILK FACE SCRUB FROM TURKEY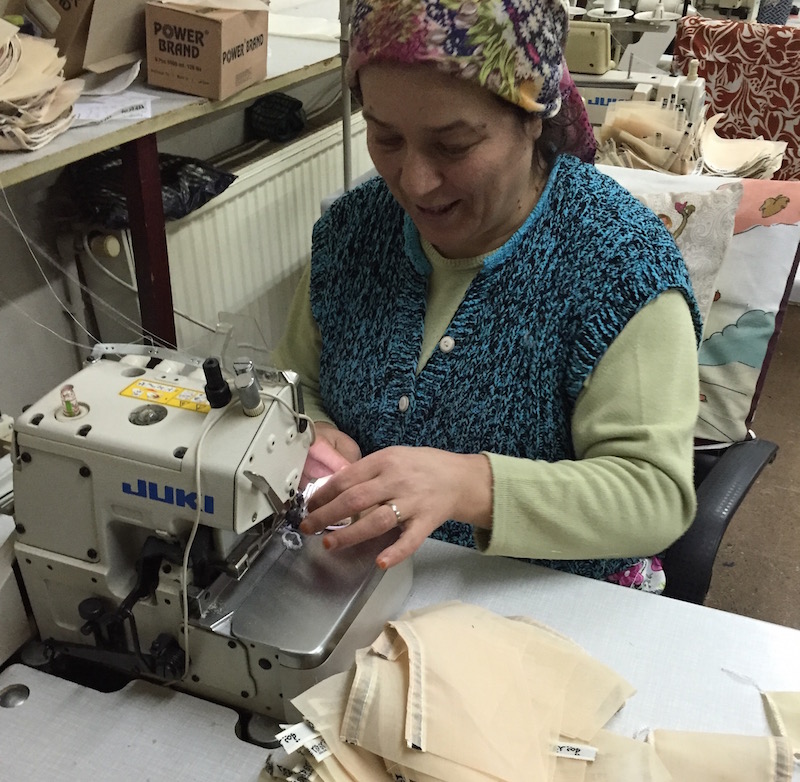 In order to protect itself during its most vulnerable stage of transformation, the caterpillar weaves a fine protective coating around itself known as the cocoon. A production of pure silk, cocoons are one of nature's most luxurious miracles.
Continuing a family lineage of skincare production established by his grandfather in 1958, Turkish artisan Emre Ustun creates his own transformations, using a traditional hand loom to weave raw silk into the most delicate of skincare products. Made from 100% raw cocoon silk, your new antibacterial facial mitt gently purifies the face and neck, eliminating lifeless cells and boosting collagen production in your own most vulnerable areas of skin.
Indulge in the unique and fine texture of this ethereal product, letting nature's intelligence coax out the silkiness of your own protective layer.
Suggested use: After a hot shower, when your skin is soft and damp, rub in gentle circles over the whole face, then rinse with cold water.
PALM LEAF BASKET FROM MEXICO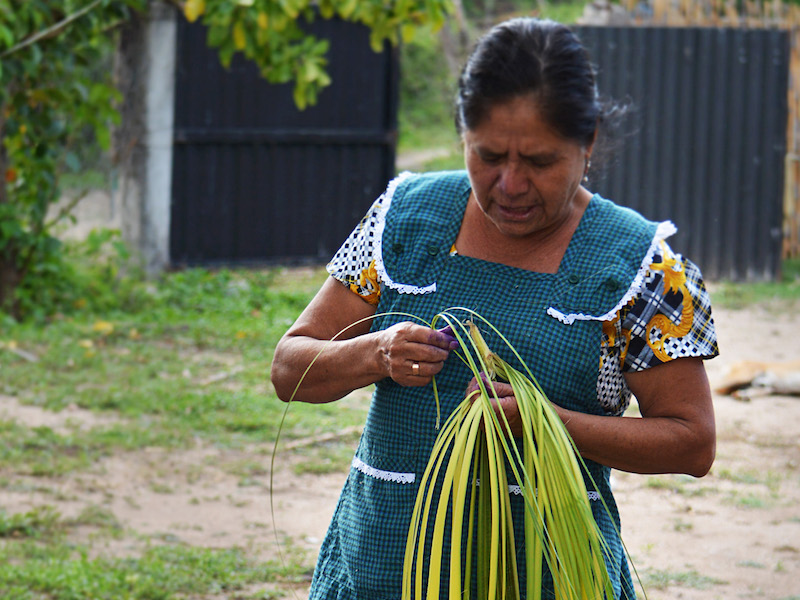 Three hours from the city of Oaxaca, in the remote town of San Luis Amatlán, Doña Selerina García Lucas and her group of artisan basket weavers gather palm leaves from the hills. The women dry the palms in the sun and paint them. And then, with a dexterity passed down through generations, ancestry come to life in the tireless work of fingers, the women weave the palms into vibrant, multi-colored baskets.
Each basket takes two to three hours to weave, with each artisan completing an average of three baskets per day. Once a month, Doña Selerina transports her group's baskets to the market in Oaxaca where they are picked up by Marina Lopez, coordinator of several basket-weaving groups in the region.
For each artisan involved, basket-weaving means a stable monthly income used for building a house, starting a small business, or purchasing food and medicine. For the people of the Mixteca region, as this part of Mexico is known, basket-weaving is a way of life that also sustains life.