What's Inside?
BUD VASE FROM NEPAL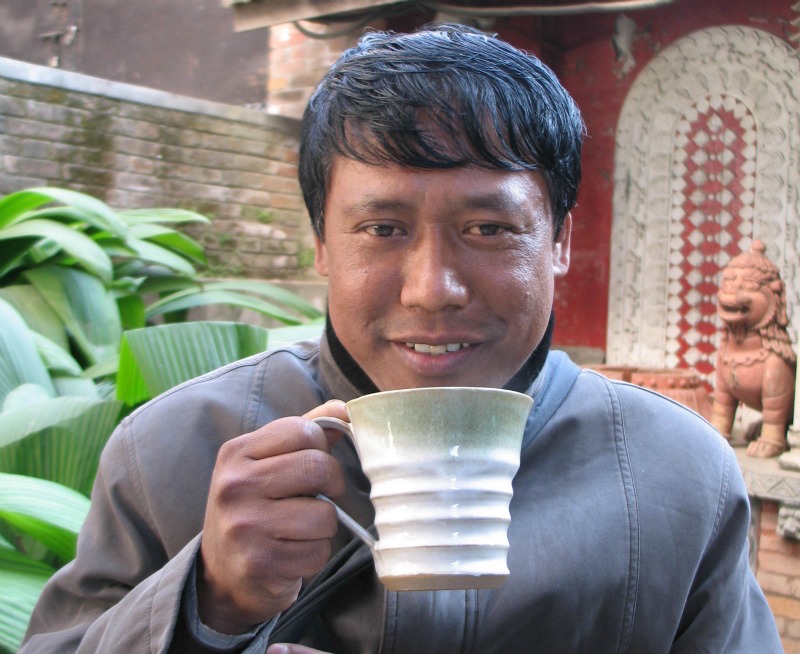 Your bud vase represents new beginnings for Tej Bhadur Prajapati and his country. Once in charge of ceramics development at the Nepalese non-profit, Association for Craft Producers (ACP), Tej recently established his very own stoneware business. With the help of ACP and a Japanese craft expert, Tej developed more than just the business, but the stoneware itself. Made with a combination of feldspar and other materials imported from India, your vase is the product of his own unique material and technique.
Through his craft, Tej supports the schooling of his two seven year-old twin daughters. Imagine being able to provide for your family while also being the first stoneware leader in your country. Leave it to a ceramicist to be such a smooth maneuverer.
Suggested use: Cast a little spell on your bedroom with the simple mystique of a single flower placed in your vase
MASSAGE OIL CANDLE FROM GHANA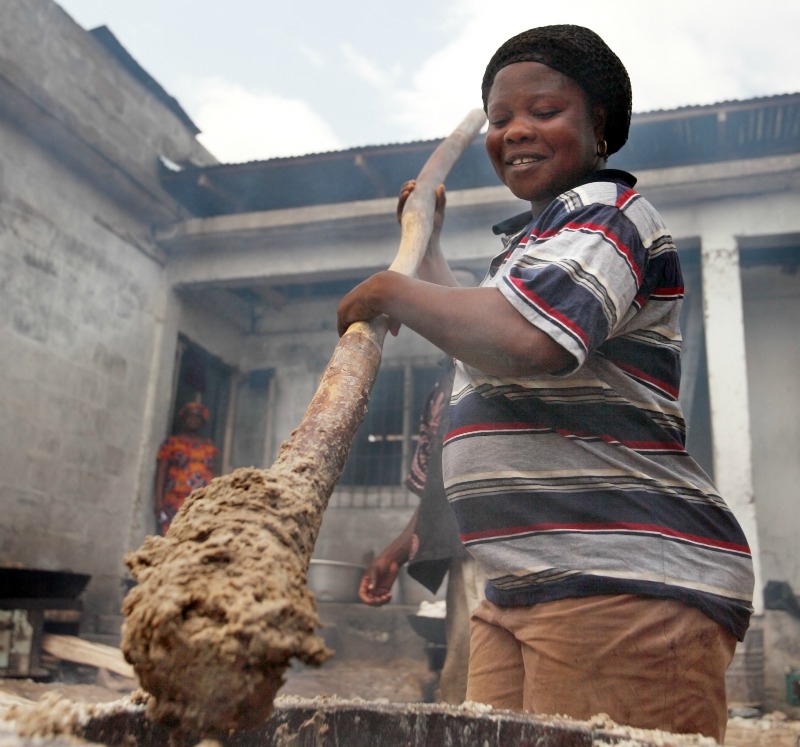 Sundos and Silk endeavors to make a statement through its products by sourcing only the most high quality, toxic-free, and ethically produced materials. So their selection of Global Mamas shea butter to produce your candle is no surprise.
This top-notch shea butter is the result of the arduous yet spirited process of Ghanaian women working intensively with nature's materials. Many hands have gathered, sorted, roasted, and endlessly stirred to transform the meat of the shea nut into a rich, creamy butter to nourish your home and sustain their lives.
The remote northern savannas of Ghana are a beautiful yet disadvantaged, drought-stricken region. Mama Eugenia Akuete, Global Mamas' manager of production, seeks to provide sustainable livelihoods for the women of her region. Let your candle inspire an earthy, luxurious, and hopeful mood before bed.
Suggested use: Burn nightly to induce a restful sleep, but don't forget to put it out!
HANDWOVEN BOWL FROM MEXICO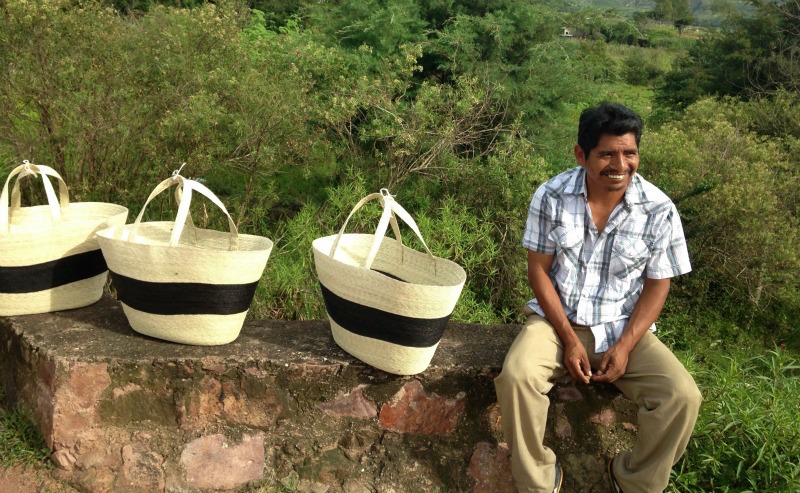 Your bowl is the result of a people tied tightly to a sense of place marrying their innate creativity to nature's offerings. In the southern mountains of Mexico, this offering is palm, a resource used by the people of the region for centuries. Palm is an incredible natural fiber, flexible enough to weave into intricate designs while still durable and long-lasting.
Makaua artisans combine skills inherited from ancestors with their own individual creative visions. Don Migue, 49, is considered to be the most talented artisan in the community. He produces all Makua items and also develops new and complex designs. Largely self-taught, Don Migue's philosophy is—if it doesn't work, try again and again until it's perfect.
Suggested use: Add color and order to your bureau—use your bowl as a repository for everyday accessories such as jewelry, watches, hair clips, wallets, chapstick, etc.
SEAHORSE PILLOW PET FROM GUATEMALA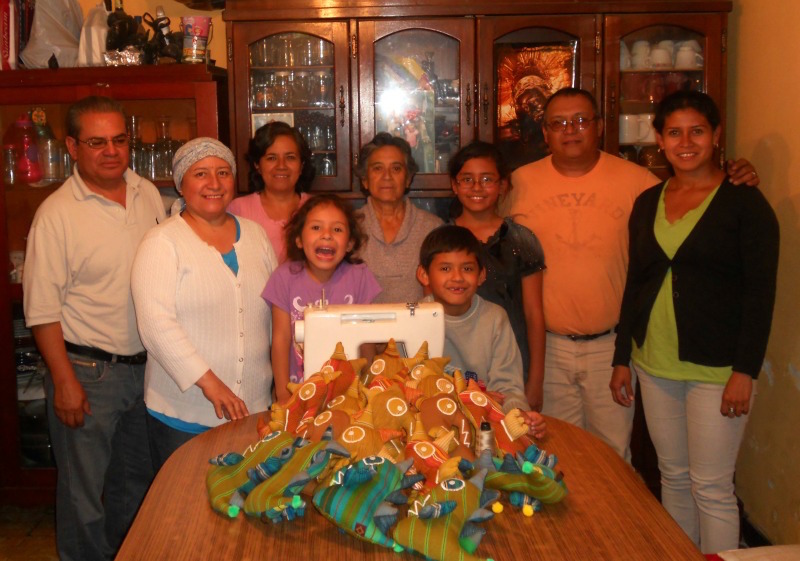 In K'iche,' a Mayan language spoken in the Guatemalan highlands, the word y'abal means "hope." By creating social programs and fair trade job opportunities for Guatemalan women weavers, Y'abal Handicrafts indeed represents hope for the women, their communities, and their culture.
Silvia Mazariegos is a tailor and designer that helped pilot Y'abal's Pillow Pet product line. Recently, Silvia's sister was diagnosed with breast cancer, a disease which has already taken the life of her eldest sister. For Silvia and her family, the pillow pet has indeed become a beacon of hope, especially the GlobeIn order of 1000 seahorses that came at just the right time. The whole family has organized to assist Silvia in the effort of cutting, sewing, stuffing, and assembling the pets, the proceeds of which will cover the sister's costly path back to health.
Suggested use: Use as a throw pillow to add a splash of color to your bedding.
PALM LEAF BASKET FROM MEXICO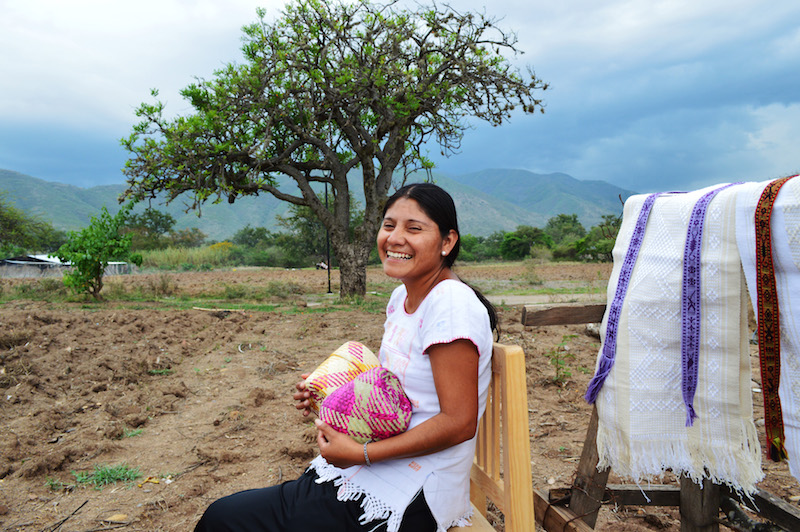 The colorful palm leaf basket containing this month's treasures represents a cornerstone of the GlobeIn Artisan Box—our innovative collaboration with Oaxacan basket weavers. Marina Lopez Antonio is the cornerstone of this collaboration.
GlobeIn's baskets come from three different Oaxacan weaving groups, which are overseen by Marina. She ensures the quality of the baskets and ships them to the U.S. Herself from a family of backstrap loom weavers, Marina lives with her husband in a village near Oaxaca City.
Marina is an entrepreneur. Her successes result from her instinct to further her education, learn new skills, and connect with others outside her village. While such a departure from the norm was initially against her family's wishes, Marina's integrity to her own desires has ultimately enabled her to improve her family's financial stability and quality of life.
Suggested use: Toss a box of tissues inside and set on your nightstand to keep things colorful during cold season.