What's Inside?
HAND-DYED BATIK TABLE RUNNER FROM GHANA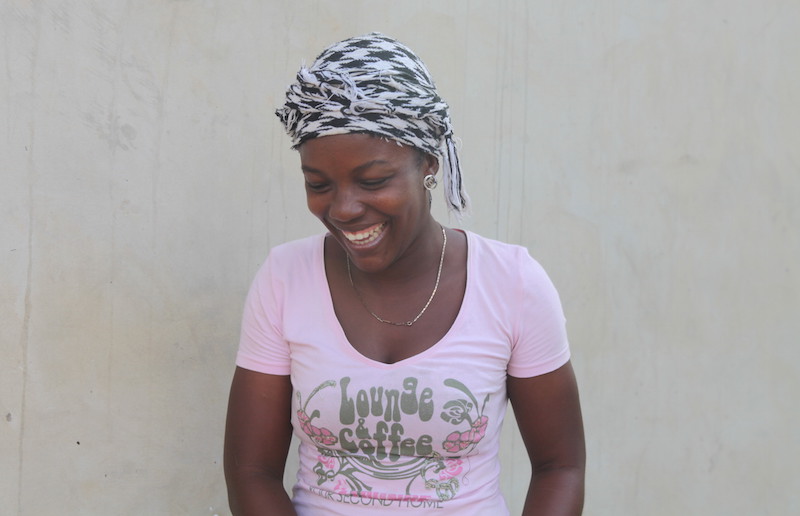 Imagine training for two years as a full-time, unpaid apprentice only to find that your training does not amount to a living wage or consistent work. This is the plight of many a seamstress in Ghana, including Dzifa, whose fortunes changed at the age of 24 when she answered an ad for a position with Della.
Based in Hohoe, Ghana, Della is a socially responsible fashion line whose employees receive a steady, fair income and various educational opportunities.
Dzifa has quickly earned the reputation of one of Della's most talented seamstresses, not to mention a force to contend with on the company volleyball team. In recognition of her skill and dedication, Della has proposed sponsorship of Dzifa's continued education in the art of batik, gearing her toward a management position within the company.
Suggested usage: For a festive accent to your holiday color palette, drape over your kitchen or dining room table.
UPCYCLED GREETING CARDS FROM MALAWI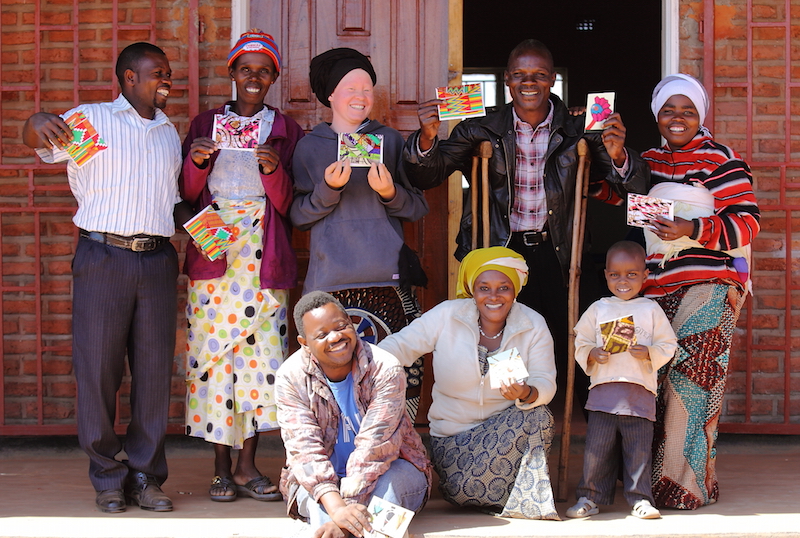 The thought of living for decades as a disabled person in a refugee camp is unlikely to conjure a celebratory mood, so it seems a great irony that people living in such conditions create festive greeting cards for spreading cheer between you and your loved ones.
The Umoja Group is an association of people with disabilities living as refugees at the Dzaleka Refugee Camp in Malawi. And the fact is, they do have something to celebrate—their own resilience. Your cards are made out of recycled, handmade paper and repurposed African textiles whose vibrant colors represent the fierceness of spirit required to kindle new hope out of the rubble of displacement and poverty.
Let their brightness bestow a blessing on your own cheer, and vice versa — Umoja members voluntarily set aside 10% of their income to build homes for other disabled refugees in the camp.
Suggested usage: Let someone know how much you appreciate them. Be specific.
BEADED NECKLACE FROM HONDURAS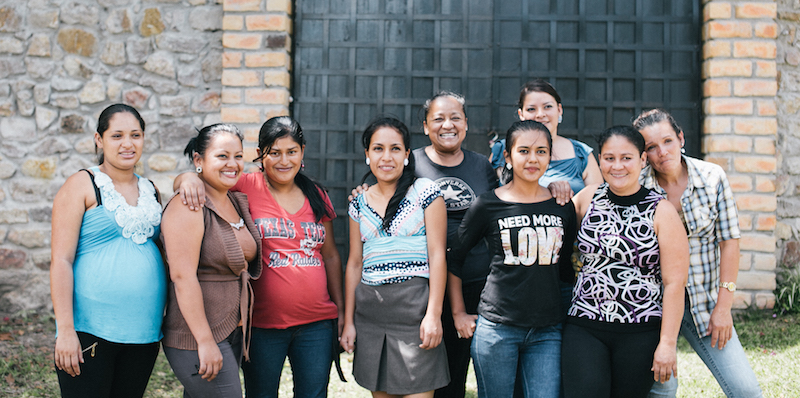 Tribe Alive is an ethical fashion company that believes there is nothing more stylish than giving back. To complete the order for your handcrafted, beaded tassel necklace, Tribe Alive commissioned twenty female artisans in Santa Ana, Honduras for whom the job provided three full weeks of wages, amounting to several months of living expenses.
Ondina is a Honduran jewelry artisan who began working with Tribe Alive earlier this year. An older woman with poor eyesight, Ondina had not been employed for years and had never made jewelry before. Tribe Alive took her on and tactfully trained her within her range of capability.
For Ondina, quite simply, the new work means being able to buy food for her family. Having fully embraced her new task of cutting and gluing thread for necklaces and bracelets, she now proclaims that she does it in her sleep!
Suggested use: Adorn your beautiful self.
MUSLIN BAG FROM HAITI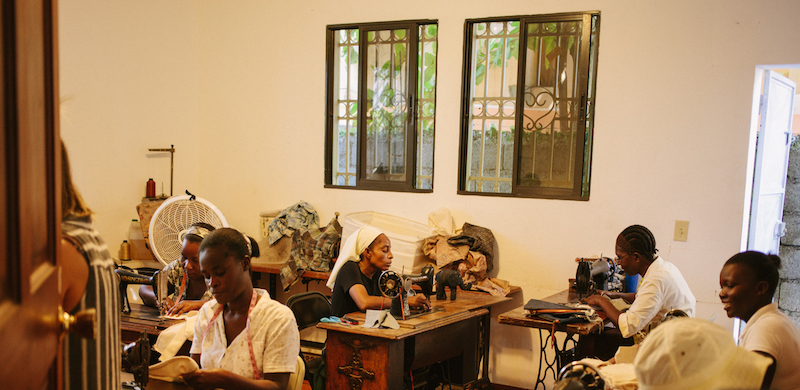 Despite the talent and work ethic of Haitian artisans, exports of Haitian handicraft over the past few decades have shrunk by many millions of dollars due to a cascade of obstacles and hardship—the trade embargo of the 1990s, subsequent internal political deadlock, and the devastation of the January 2010 earthquake.
Based in Port Au Prince, the Haitian Design Co-op is participating in the effort to carve out a new channel through which Haitian artisans can share their work with the wider world and build sustainable livelihoods through their skills. Your muslin bag has been hand cut, hand sewn, and hand stamped by a group of 8-10 women members.
Besides being a part of an uplifting work environment, these women also have access to skills and leadership training, healthcare, loans and scholarships, and wellness programs.
Suggested use: Keep your jewelry in one place while traveling, or keep your fine jewelry safe while at home.
ORGANIC DARK CHOCOLATE CARAMEL CRUNCH FROM THE DOMINICAN REPUBLIC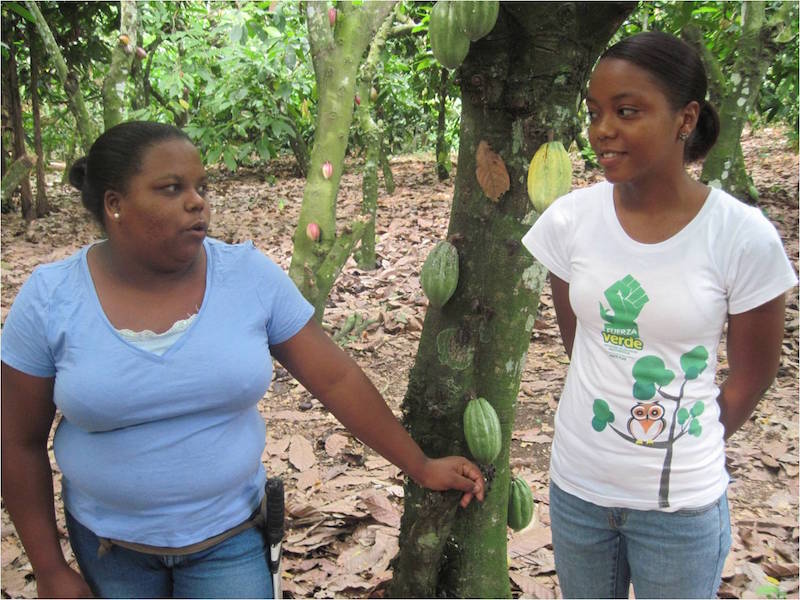 Your taste buds are an integral part of any celebration, big or small. So let's talk chocolate. When it comes to the growth and production of cacao beans, what does high quality mean? CONACADO, a co-op of small-scale farmers in the Dominican Republic, ferments the beans in sunlight after harvesting them, enhancing their aroma, flavor, and color.
In addition, CONACADO members such as Ana Rodriguez, grow their cacao completely organically, using a rich, earthy compost to fertilize the plants instead of any chemicals. Ana takes pride in her organically grown cacao fruits, describing them as healthy and beautiful.
A university student of education and modern languages, Ana also takes pride in carrying on her family's legacy of cacao farming. She is grateful to CONACADO for the infrastructure and resources they provide to make this possible.
Suggested use: You know what to do...
PALM LEAF BASKET FROM MEXICO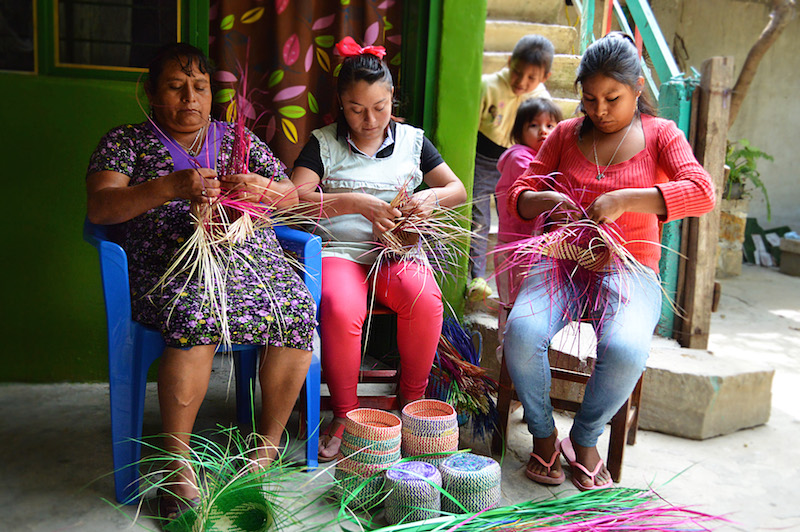 For the people of the Mixteca region of Mexico, basket-weaving is a way of life that also sustains life. With a dexterity passed down through generations, ancestry come to life in the tireless work of fingers, the weavers weave palms into vibrant, multi-colored baskets. On the outskirts of Oaxaca City, Doña Martina Garcia and her group of eight artisan basket weavers produce roughly 700 baskets per month.
For each artisan involved, basket-weaving means a stable monthly income used for building a house, starting a small business, or purchasing food and medicine. For Doña Martina, her steady sales through GlobeIn have meant being able to spend more time at home, where she can work on her baskets while taking care of her children.
Recently, she sold her stall in the Oaxaca Crafts Market, where she had been selling for ten years, and has dedicated herself and her small team to working entirely for GlobeIn.
Suggested Use: Fill with candy or cookies for your guests.