What's Inside?
WOVEN COTTON THROW FROM INDIA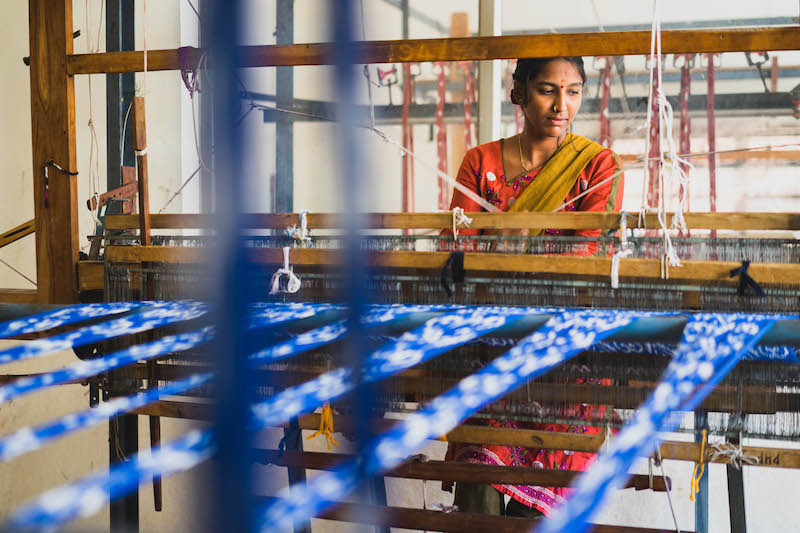 Among the accoutrement of cozy, the blanket is a staple, and what better place to source this main article of comfort than from a region known for its rich history in textile production? Karur, India is such a place, where weaving has historically been an integral part of culture and daily life.
Partnership with the global textile company Piece & Co. allows Karur's women weavers to bring their work to the world market and establish their traditional skills as a viable means of support for their families and communities. It also ensures that, instead of merely ending up as a memory in a museum somewhere, the craft itself stays alive.
Karur's textiles are good news for the environment, too. Your blanket is made of yarn woven from recycled cotton scraps, a method of production that saves land, water, and energy, while reducing landfill waste.
Suggested use: Snuggle up! For non-snuggle moments, spell comfort into your decor by draping over a couch or chair.
HAND-PAINTED PYRAMID CANDLES FROM SOUTH AFRICA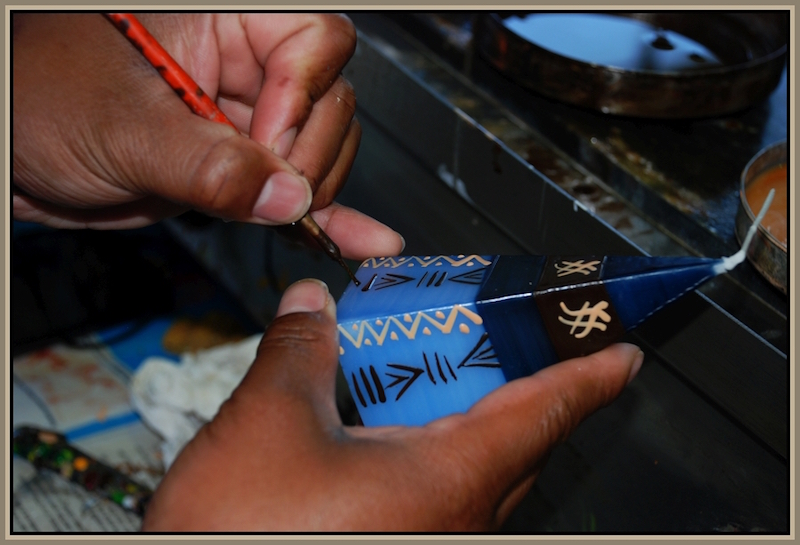 It may not surprise you that Catherine, the artisan who painted your new pyramid candles, loves to dance. That decorating candles is her passion. That she's the mother of two boys, enjoys spending time with family and friends, and finds real satisfaction in being a part of the Fair Trade community by working with Nobunto.
The funky lines of your new candles say it all, pulsing as they do with the rhythm of a joyful hand, of a life full of love, art, community, and music!
Based in the small village of Napier, Nobunto employs women of the disadvantaged community, nurtures their natural creativity, and unleashes their inspirational designs into the global market.
Suggested use: Place out of the way from anything flammable. Then, turn down the lights and enjoy the soft glow. Remember to extinguish before falling asleep!
CERAMIC CUP AND SAUCER FROM INDIA
Hailing from India, a country abundant with the custom of tea, your new cup and saucer comes with a mission: to inspire your own personal culture of easeful tea-time moments.
This special vessel was molded, cast, glazed, polished, and painted in Khurja, India's "Ceramics City," where over 50 local artisans were provided with work through The Village Experience to complete GlobeIn's order.
Meet one of the many artisans on this team, Rajesh. Having had to join the workforce early to help his family make ends meet, Rajesh never finished the 10th grade. Moving from one low-paying job to the next for many years, Rajesh finally found his current ceramics cooperative where, for the past ten years, he has flourished, making good money and working among friends.
Suggested use: Pour, steep, sip, and slip into a state. Hand wash only.
EQUAL EXCHANGE TEA FROM INDIA/SOUTH AFRICA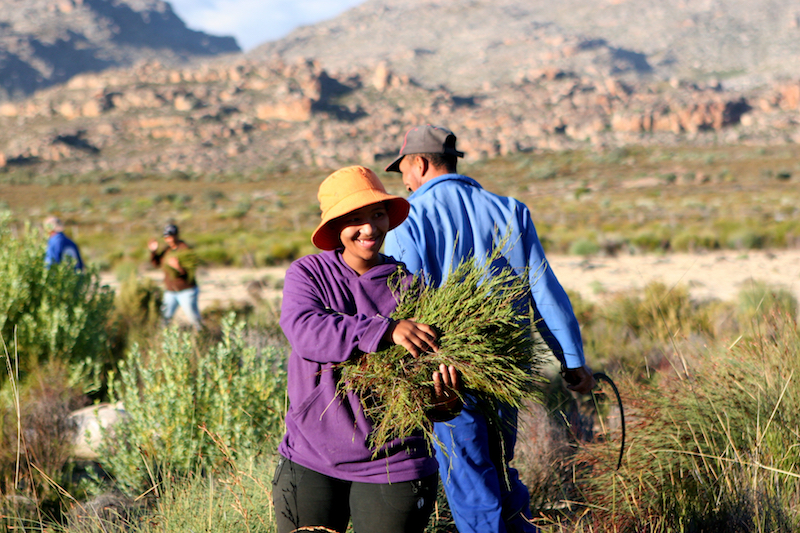 Equal Exchange is more than just a tea—it's a model in which tea farmers have a voice and are in control of their futures. Whereas most tea, even most Fair Trade tea, is grown on plantations, Equal Exchange seeks to do its part in revolutionizing the industry by investing in small farmer partners. These producers have often been marginalized and even pushed off the most fertile lands by plantation owners.
But a new future is in sight and each delicious cup you enjoy of your new stash has something to do with it. Democratically organized and in total control of their livelihoods, production, and land, the farmers behind your next tea time are pioneers in much needed environmental and social reform within the industry.
Suggested use: Fix yourself a cup and swallow the moment, sip by sip.
PALM LEAF BASKET FROM MEXICO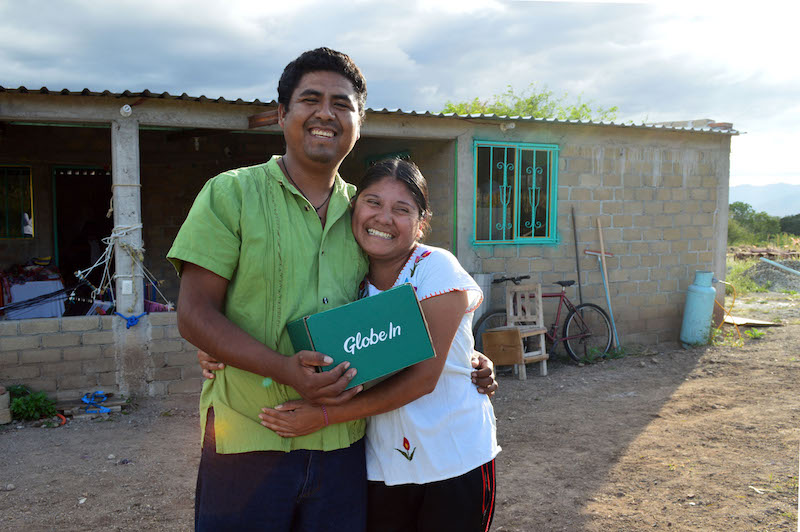 As the container for each month's collection of global goods, the palm leaf basket forms the very foundation of the GlobeIn Artisan Box. On a deeper level, our collaboration with the group of Oaxacan weavers responsible for making the baskets represents the spiritual foundation of our mission to build lasting relationships with artisans from around the world.
Speaking of foundations, Marina and her husband Leobardo serve as the cornerstone of our formative Oaxaca partnership. Marina has worked with us since the beginning, and today she and her husband oversee over fifty weavers from three different villages.
As a result of their sustained work with GlobeIn, this dynamic husband-wife team has been able to expand what was once a light-less one-room home into a real house, complete with separate kitchen and workspace, as well as windows and doors.
Suggested use: As a tea basket! Fill with an assortment of tea packets and refresh seasonally.