What's Inside?
HAND-PAINTED PASTA BOWL FROM TUNISIA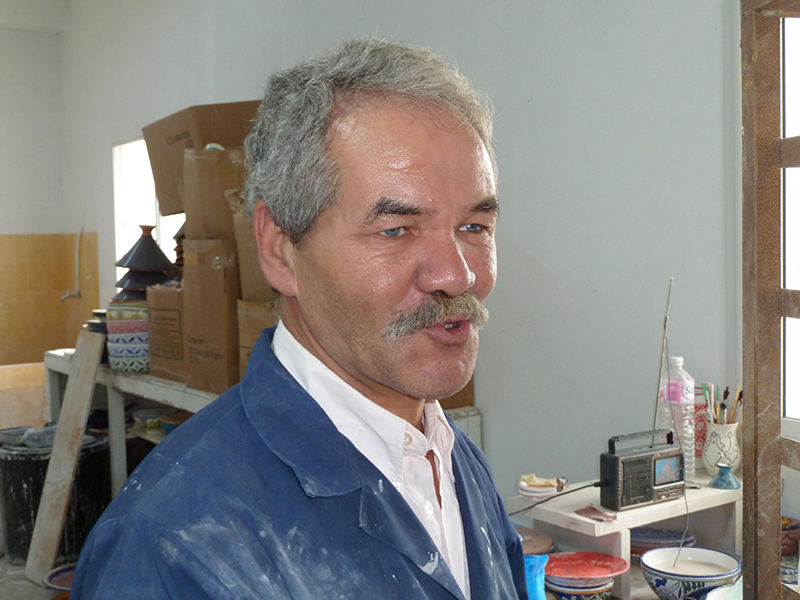 Meet Ahmed Belli, a ceramics artisan with over 40 years of experience. For the past 15 years of his career, he has been with Le Souk Ceramique, where he is kind of everyone's uncle. Ahmed spends a lot of time patiently mentoring younger artisans, and finds his role so fulfilling that he has opted to stay on even though he is eligible for retirement.
Le Souk's artisans work with a team-oriented approach that reflects the upbeat, communal spirit embodied by modern-day Tunisians. Ahmed's main role in the collaborative dance is the delicate task of edgework. Once the item is fully painted, the last step prior to glazing is to paint the edge, a process which requires the steadiest of hands. Since Le Souk uses no machinery, Ahmed's refined skill is critical for delivering that finishing touch.
Suggested use: Heap high with whatever's cooking and serve your next meal family style.
SPICE GRINDER FROM SOUTH AFRICA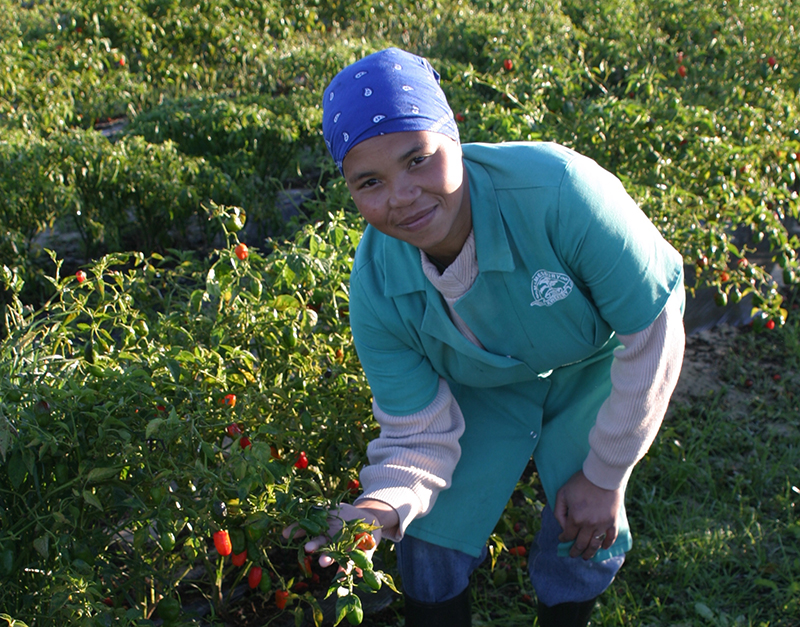 Looking to amp up your sense of adventure in the kitchen? Your new spice grinder is packed with a medley of vibrant flavors from an equally vibrant locale.
Turqle Trading is an ethical food brand that strives to make a difference in the place their foods, farmers, and chefs call home—South Africa. That means creating job and educational opportunities, compassionately negotiating fair trade, and making sure that earnings from exported products stay in country.
The sorcerers of your new spice blend are food-lovers, driven by a fascination with the alchemical force of flavor that occurs when different foods and spices combine. And you, fellow foodie, and your adventurous taste buds are the final piece to that magical equation.
Suggested use: Try out some new dishes inspired by your blend, or simply keep on the table to add flair to whatever you're serving.
OLIVE WOOD SPOON FROM TUNISIA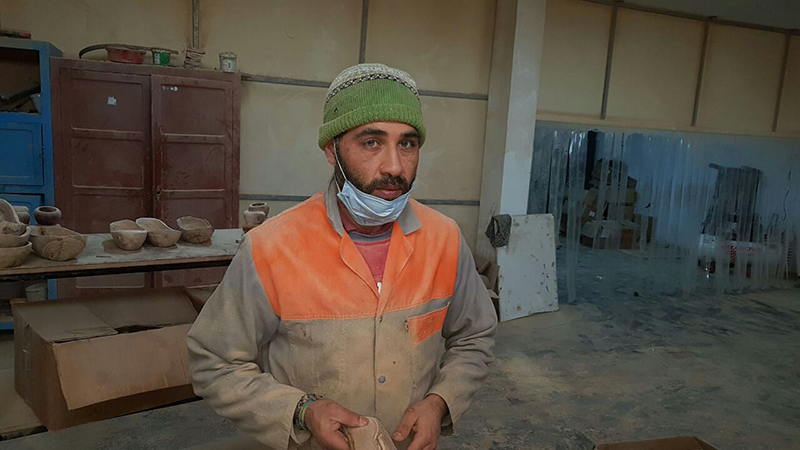 Ever since the 2011 revolution, Tunisia has seen some tough economic times, with many of its citizens struggling to establish stability for their families. Walid Gourab, father of a two year-old boy, was trying to make ends meet by selling textiles in Bizerte, but the work was unsteady. What's more, his endeavors kept him far from the rest of his family in Nabeul.
Luckily, there was Le Souk Olivique, the woodworking studio that crafted your new spoon and an offshoot of Le Souk Ceramique, where Walid's brother was employed. Le Souk hired Walid and brought him back to Nabeul with a source of stable income.
That was nine months ago. While Walid hadn't known much about woodworking at the time, Le Souk has since trained him in sanding and sculpting, and finds that he is doing an excellent job!
Suggested use: Serve...anything really. Your spoon is up to the task.
ORGANIC VOLCANO RICE FROM INDONESIA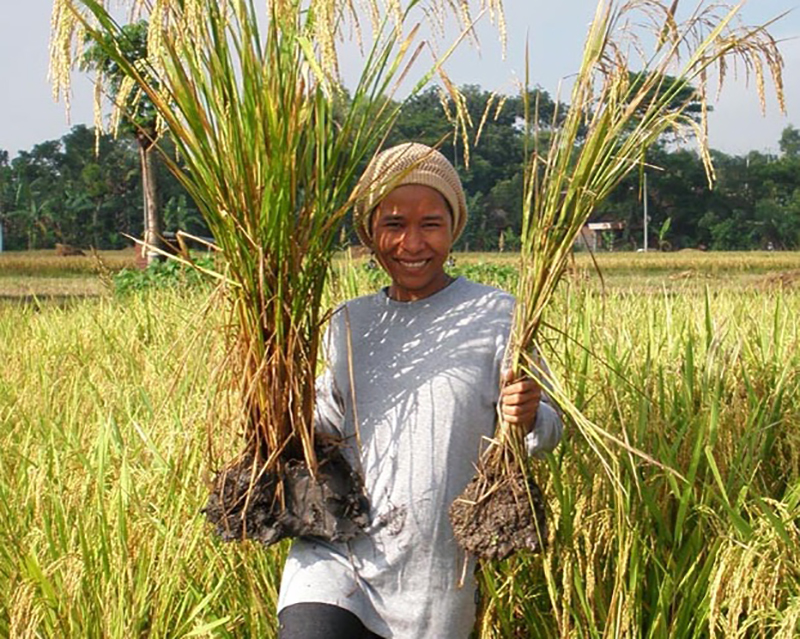 Did you know that rice nourishes half the people on the planet? So you may not be surprised that rice growth also uses up to a third of the planet's annual renewable supply of fresh water. Just picture all those acres of sparkling rice paddies throughout southeast Asia and it's not hard to believe.
Lotus Foods is a distribution company seeking to change the way the world grows rice. Since 2008, the company has been partnering with small-scale farmers who have adopted a radically different method of growing called More Crop Per Drop™ that can double and triple their yields while using up to 50% less water and no agrochemicals.
Grown in West Java volcanic soils rich in magnesium, manganese, and zinc, each grain of your Volcano Rice is bursting with the aroma and essential minerals of this unique and potent terroir.
Suggested use: Stir-fry. Chili. Pilaf. Risotto. Salad. Pudding!
PALM LEAF BOTTLE BASKET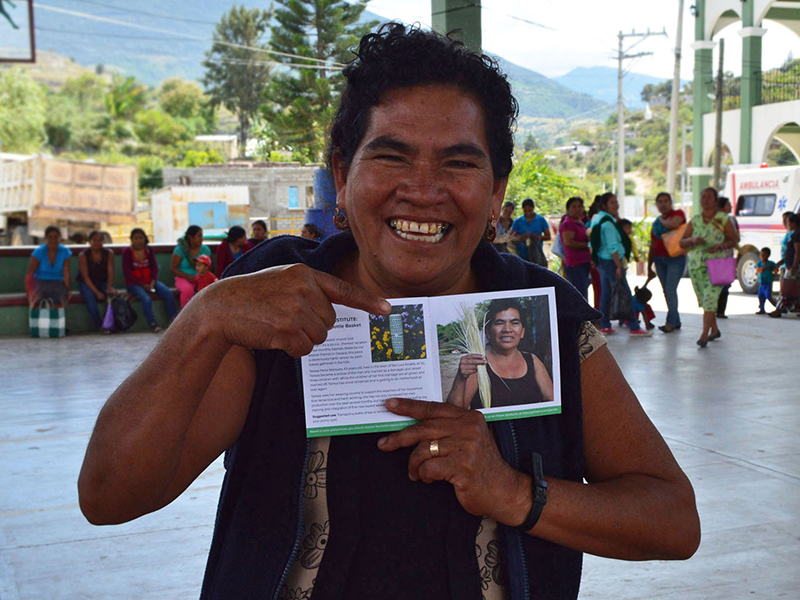 Your bottle basket should look familiar—it's a variation on our traditional monthly baskets. Made by our weaver friends in Oaxaca, this piece is dexterously hand-woven by palm leaves gathered in the hills.
Teresa Perez Marquez, 43 years old, lives in the town of San Luis Amatlán. At 33, Teresa became a widow of the man she married as a teenager, and raised three children with. While the children of her first marriage are all grown and married off, Teresa has since remarried and is getting to do motherhood all over again.
Teresa uses her weaving income to support the expenses of her household. Ever tenacious and hard-working, she has not only increased her own production over the past several months, but has also dedicated herself to the training and integration of new basket weavers.
Suggested use: As a cozy for your table wine!