What's Inside?
KEEPCUP TO-GO MUG WITH CORK FROM PORTUGAL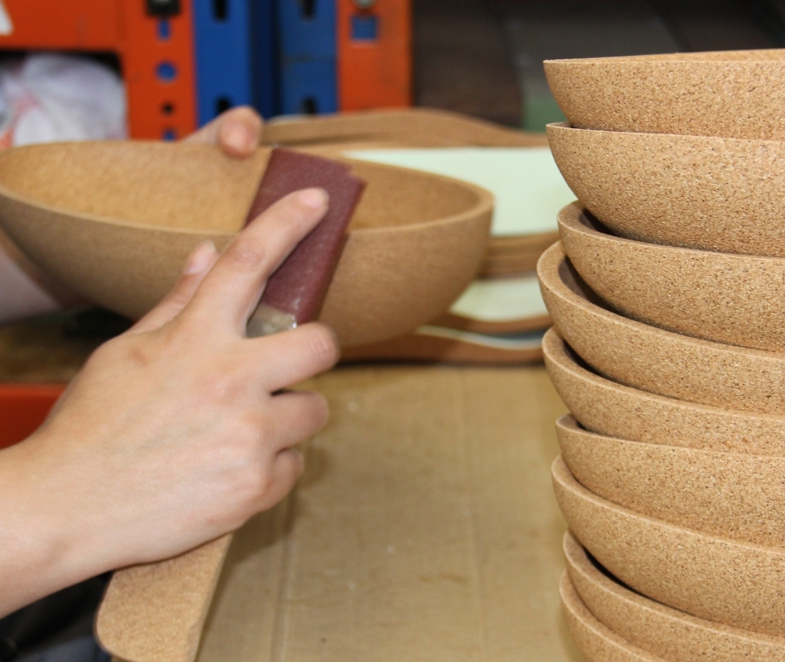 Every minute, over one million disposable cups are discarded to landfill. In the United States alone, 58 billion disposable cups are thrown out each year. Cringing at these facts, KeepCup has made it their mission to kickstart "the demise of the disposable."
Hailing from Australia, a country that holds high standards for coffee, the founders knew they had to get their materials and design just right to get coffee connoisseurs around the world on board. But they also wanted to source their materials from an organization whose values mirrored their own.
The solution? Cork trees from the ancient plantations of Portugal, and a small family producer that handles the precious resource responsibly, with a focus on innovative ecological design. Light, biodegradable, and super insulating, the cork band around your cup keeps your drink hot, splash-proof, and waste-free!
Suggested use: Take along on your morning commute, or weekend nature walk.
FAIR TRADE COCONUT LIP BALM FROM TOGO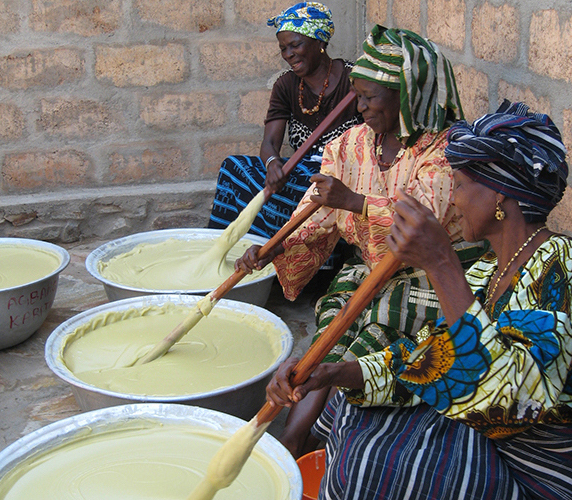 Stranded on a deserted island? No problem! Especially if you brought along your new light and luscious, small but essential, handmade and fairly traded coconut balm.
Abidé Awesso is head Coordinator of Alaffia, the company responsible for your new balm, and for promoting women's health and gender equality in Togo. For Abidé, serving the women of her community is a daily way of being. One day, she saw a pregnant woman limping in pain on the side of the road. Abidé accompanied the woman to the village clinic where it was discovered she had a serious pelvic infection as a result of FGM, or female genital mutilation.
Abidé had the woman, Hodalo Katakouna, transferred to the hospital where, two weeks later, she gave birth to a healthy little girl. Today, Holdalo is a member of Alaffia's FGM Eradication Program. Her child is named Alaffia.
Suggested use: Toss in your wallet, pocket or tote. You'll be glad you did!
MARKET TOTE FROM INDIA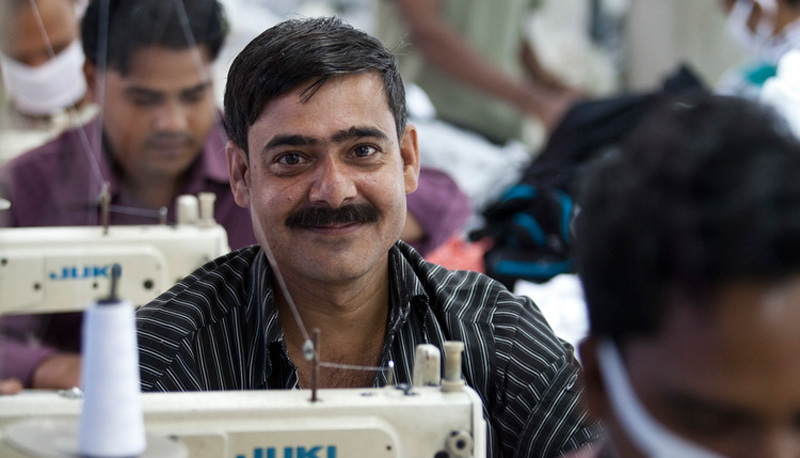 Everything about this simple, roomy tote screams spontaneity. Be carefree, it says, and yet, prepared for however many chapters the day holds, for whatever untold adventure.
And as you dash and dart about the week, as you frolic across the weekend, your Prana bag ensures that you do so with the lightest of touches—both in your planning, and on the planet! Made with organic cotton and produced under Fair Trade standards, this piece is your new bestie in terms of eco-friendliness.
Fair Trade ensures that garment workers have safe working conditions, a voice in the workplace, higher earnings, and that women are treated equally—basic rights that are not always guaranteed, especially in the garment industry.
Suggested use: Grab and go on the fly. Toss in your essentials, a snack, a change of clothes, a book. This bag can hang with any and all.
METALLIC BLOCK PRINT COIN PURSE FROM INDIA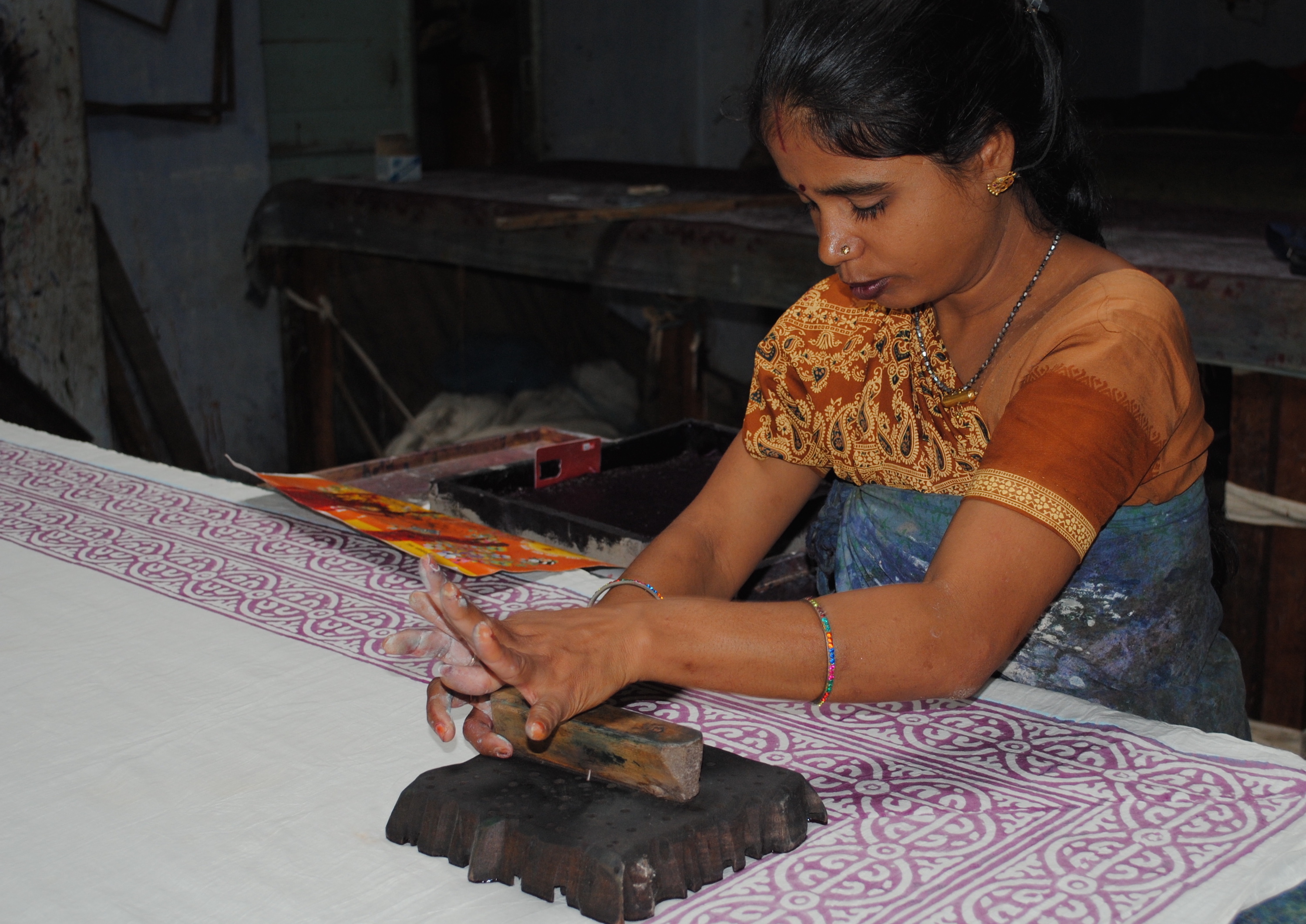 In the community of Barmer, hand block printing is the primary art form and one of few means of livelihood. But it also uses up to 50,000-80,000 liters of water per day, creating a major conflict of interest for a dry desert region.
In order to truly live up to their mission of having a positive impact on people and the planet, the artisans of Barmer knew they needed a sustainable solution. In 2012, a water recycling plant was installed that allows water to be reused up to 15 times, saving over 5 million liters per year! Not only does this result in a low environmental impact, it also means more resources for the artisans and the job security that follows. Everybody wins!
Suggested use: Keep your phone, keys, money and other small essentials together in one safe and stylish place.