What's Inside?
MALIKA SOAP DISH FRUM TUNISIA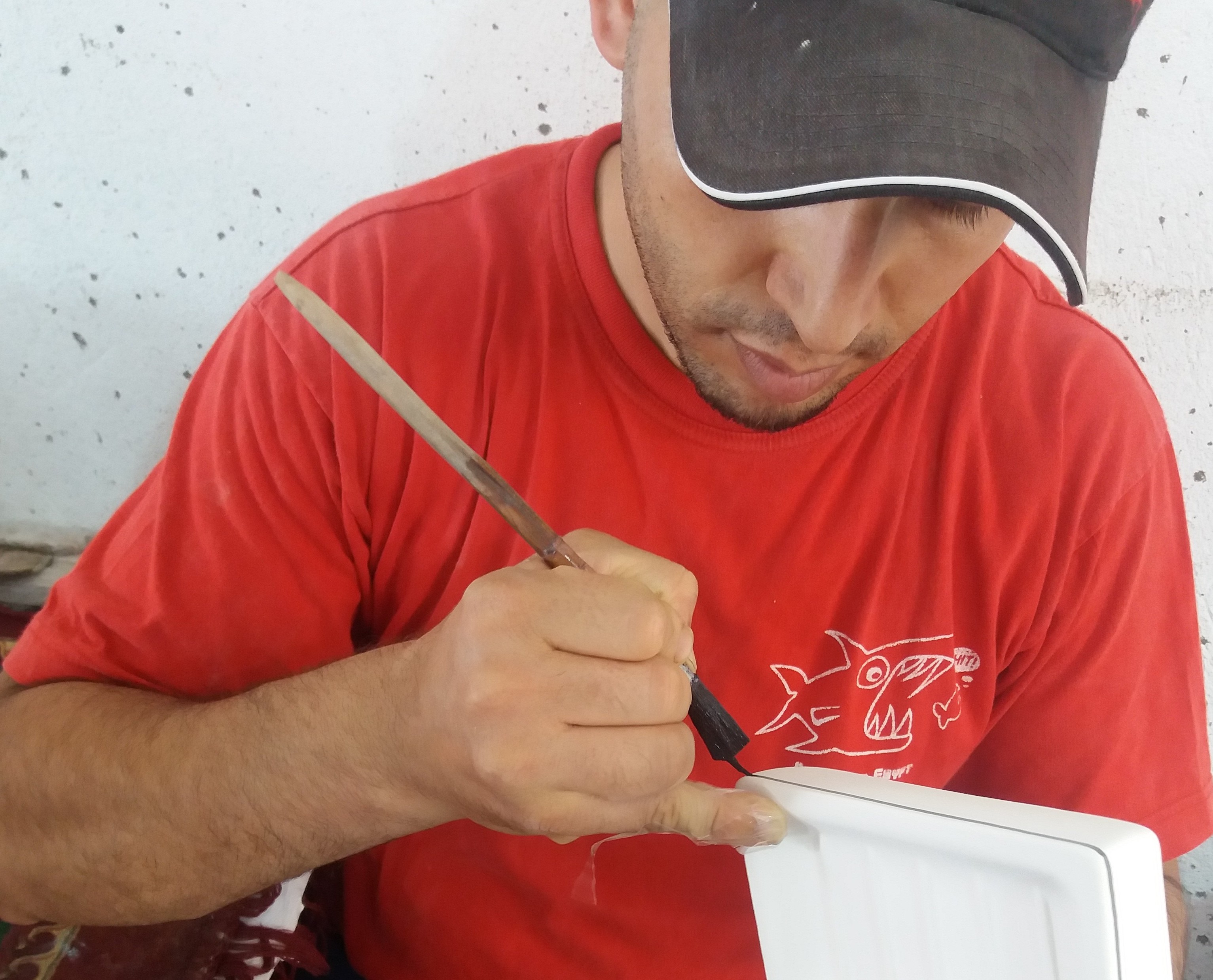 Give your soap a nice place to rest and refresh your bathroom decor with Mediterranean design. Your dish comes from Le Souk Ceramique, a ceramics studio situated on the turquoise coast of Tunisia.
TThe beautiful lucid lines surrounding the rim of your new dish were painted by Hichem Ounifil. As you might imagine, keeping a steady line around a non-round object requires real expertise and a very steady hand! That hand belongs to Hichem, who has worked with Le Souk for the past five years.
Married and with two little girls, Hichem's work with Le Souk provides him a steady income that allows his family, as well as the pottery legacy in Tunisia, to continue to thrive.
Suggested use: Keep by the bathroom sink topped with your choice of freshly-scented soap.
MALIKA TOOTHBRUSH CUP FROM TUNISIA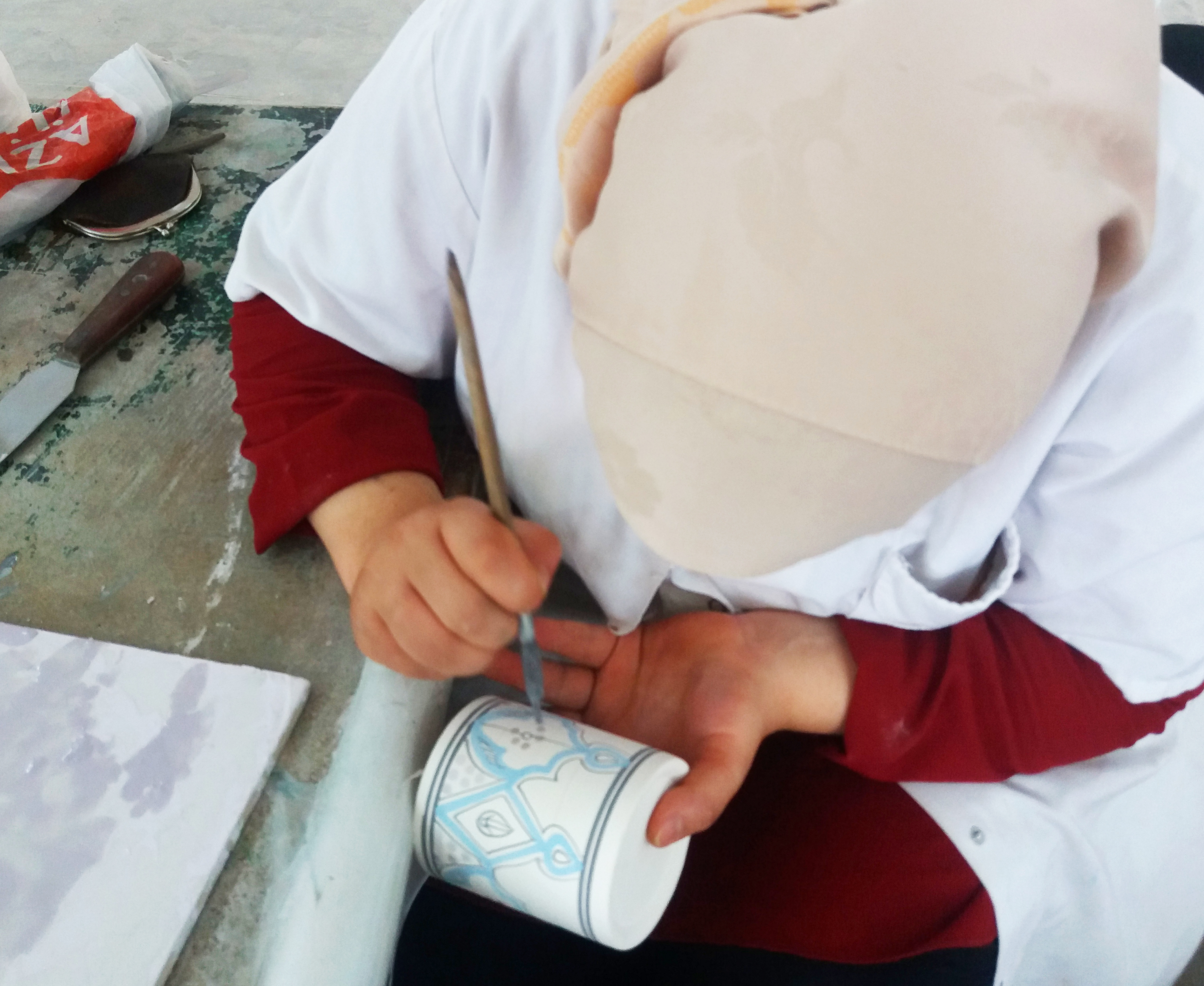 Abir has been a painter with Le Souk Ceramique for the past 6 years. While deeply devoted to her cultural traditions, Abir is also a woman who will boldly step forward to do something different and be heard. As it is considered impolite in Tunisia to smile for photos, and as she considers it unseemly for a stranger to have her image, Abir has refrained from looking at the camera in her picture. She did not, however, hold back from making herself seen earlier this year when she was the only woman to run for employee spokesperson at Le Souk. Go Abir!
Since returning to the studio last summer after her maternity leave, Abir has had a hand in every Le Souk item with the Malika design, including your new cup. As you may have guessed, Malika is Abir's favorite pattern to paint!
Suggested use: As a toothbrush holder or rinsing cup.
WOVEN HAND TOWEL FROM INDIA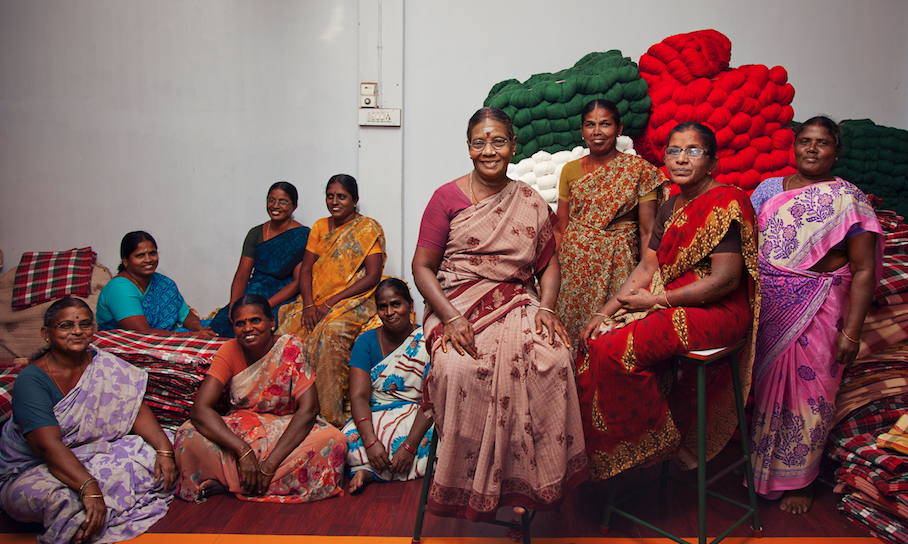 Nothing says ahhh like washing up with some cool, clean water. And nothing kills that lovely buzz like a not-so-great towel! Add a little luxury alongside your bathroom sink with your new hand towel, soft and skillfully crafted by women weavers in Karur.
Their weaving prowess is not for the faint of heart. These women operate something called a power loom. Semi-machine operated, the power loom can make even complicated procedures more efficient. But it is only as useful as its weavers' abilities—they need to really know what they're doing! These women certainly do, and their know-how is their families' livelihoods.
The power loom speeds up the weaving process, making it possible for the group to take on larger orders, thus creating even more employment opportunities.
Suggested use: Place on the bathroom countertop or towel rack.
TISSUE BOX COVER FROM MEXICO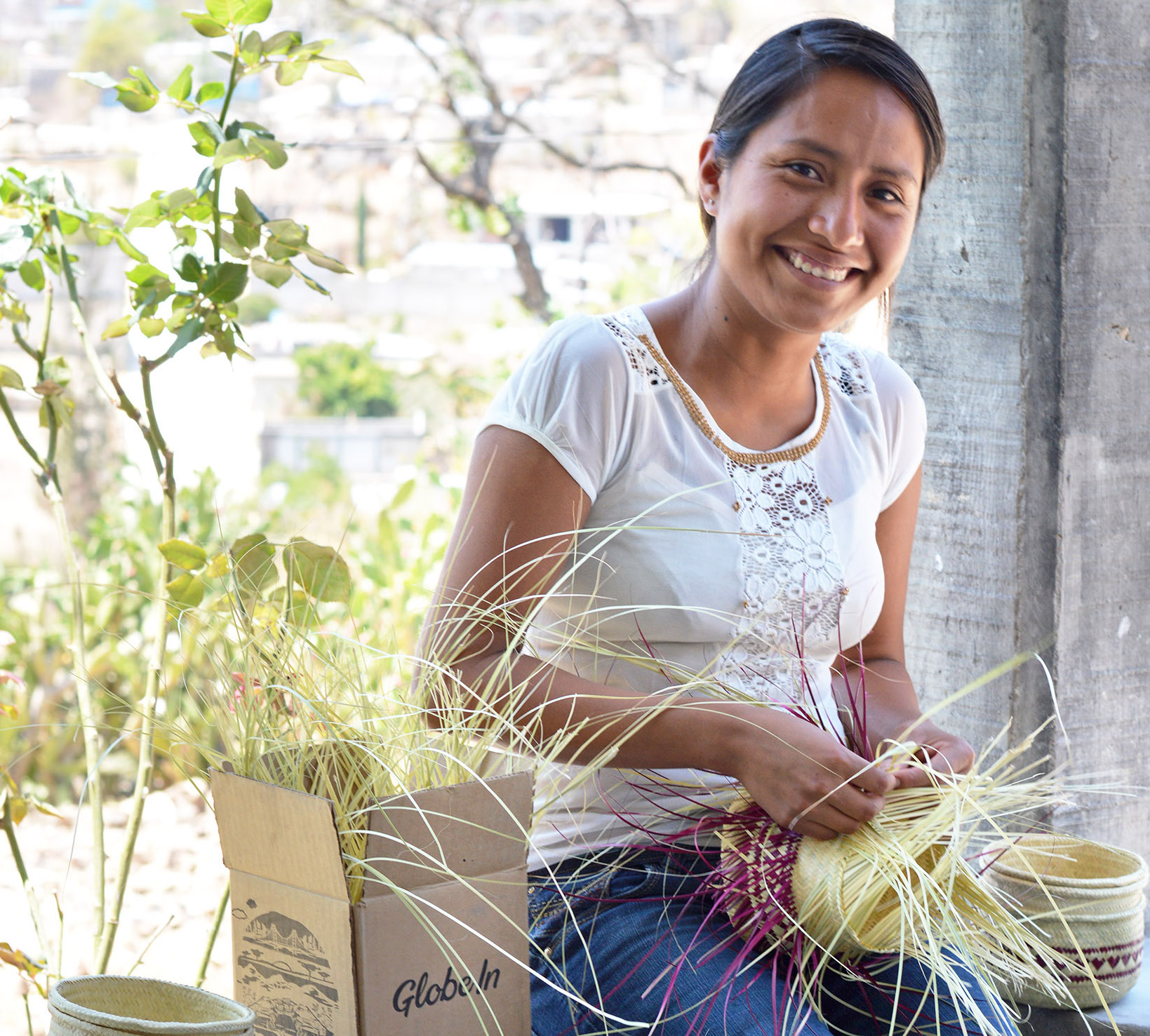 Enjoy covering your store-bought, blah blah tissue box with the folkloric geometry of handwoven palm leaves. Your tissue box cover is the latest in clever new designs created by our weaver friends in Oaxaca.
Just 19 years old, Leticia is a younger weaver working for GlobeIn. Currently living with her in-laws, Leticia dreams of building at least a few rooms that she, her husband, and their baby can have to themselves. She is saving part of her GlobeIn money to achieve this goal.
For now, Leticia is hopeful that her work will earn her a better life, and grateful that she can do this work from her home, with her baby at her side.
Suggested use: Place over a regular old tissue box and bring a burst of Oaxacan flare to an everyday object.