What's Inside?
RECYCLED COTTON COASTERS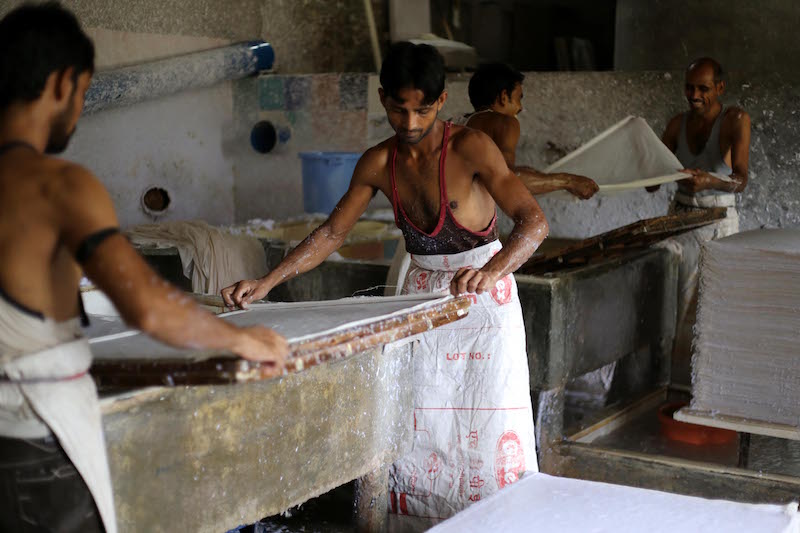 In the town of Sanganer, paper makers have a special name, Kaagzi. The paper they have been handcrafting from recycled textile remnants for ages was once used exclusively by the royal family for official work.
Instead of the royal family, the artisans now work for Craft Boat, a company seeking to infuse a vision of modernity with the virtues of the craft, and whose founder Priti describes the act of making in community as a profound expression of the joy of simple living.
Craft Boat works with women from conservative houses, who weave the cotton as gracefully as they weave a newfound balance between work and home life. Meanwhile, the company's male artisans, many previously untrained, experience the deep gratification of making. Ali, a specialist in "paper structures," fashions treasures like gift boxes, wedding cards, and paper lamps.
Suggested use: Watch them flutter in a coffee table breeze beneath a glass of something crisp and seasonal.
BREAD BASKET WOVEN IN ANOTHER WORLD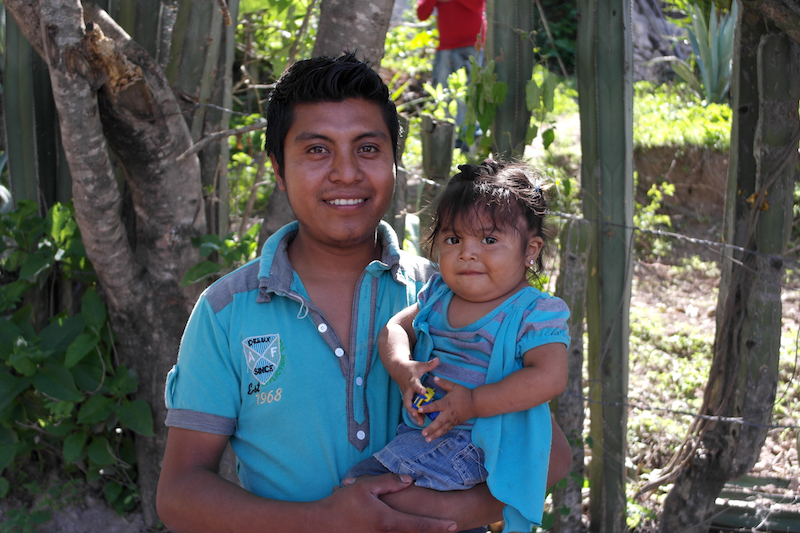 Adolfo started watching his father make palm products when he was 12 years old. Today, he and his wife have two little ones to whom Adolfo looks forward to passing on the family tradition—once their hands get a little larger.
The product he is most proud of is the Nido basket, which has rounded walls that are very difficult to make. But his dexterous hands, animated with the spirit of many generations, fly to the task.
Here is Adolfo's message to the world: he is proud to be an artisan. He is proud to know the things he makes with his hands, the things that his grandfather also made, are held in the hands and homes of people around the world.
Suggested use: Nothing draws a family to the table like freshly baked bread.
NEEM WOOD SALAD GRABBERS FROM INDIA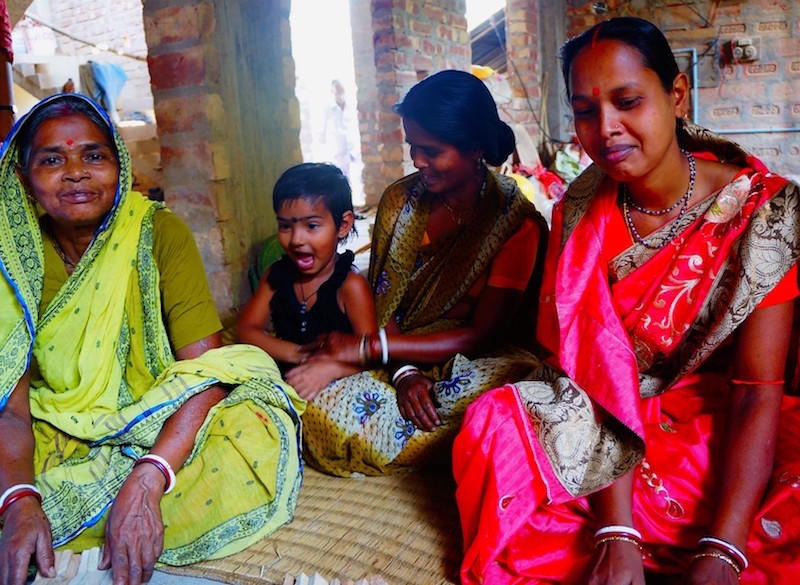 Women around the world struggle for a work-life balance, a sustainable way of both caring for their families and providing for them. This was the struggle for Jayanti (pictured middle with her daughter)—to care for her three children and find work. And it had to be work she could do from home, something that flowed with the rhythm of motherhood.
The Village Experience, the cooperative responsible for carving your salad grabbers, answered Jayanti's call. A seasoned woodworker, today Jayanti carves soft neem wood in the space of her home and presence of her young ones.
The newest addition to your salad kit represents recognition of the importance of women's participation in the workplace, while maintaining the importance of their place in the home. Each role, after all, has something to offer the other. Offer these beautiful hands to your table, and gather some salad in style.
Suggested use: Toss and serve!
PALM LEAF PLACEMATS (set of 2) - BASKET SUBSTITUTE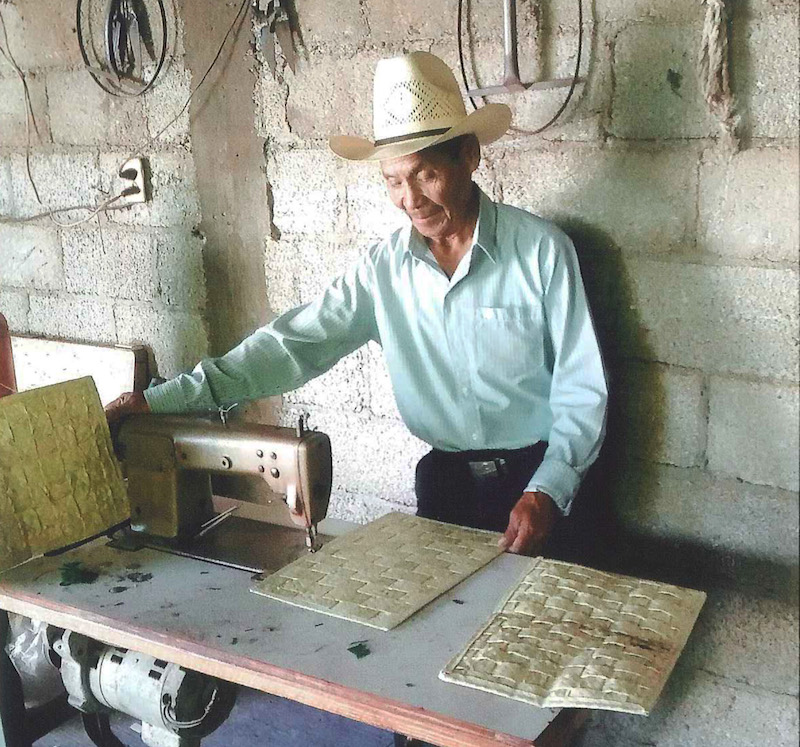 Your new placemats come from the Mexican state of Puebla, in a region known as Mixteca, where weaving is a way of life, and where raw materials such as palm leaves are transformed into ritual and ornamental objects.
Your placemats were woven by Don Vulfrano Eustaquio Martinez Ramirez. Decades ago, his parents initiated the making of palm leaf tablecloths in their village of Santa Clara Huitziltepec. When Vulfrano was 10 years old, they taught him the craft. Today he is 68 and has a family of his own that weaves alongside him.
Vulfrano, his wife, and their two sons think of themselves as a "little factory" of not only palm leaf products, but of the tradition itself, and its continuation into the future.
Suggested use: Place on your table between meals, or use during the meal to protect your table from hot dishes.
HANDWOVEN PALM LEAF BASKET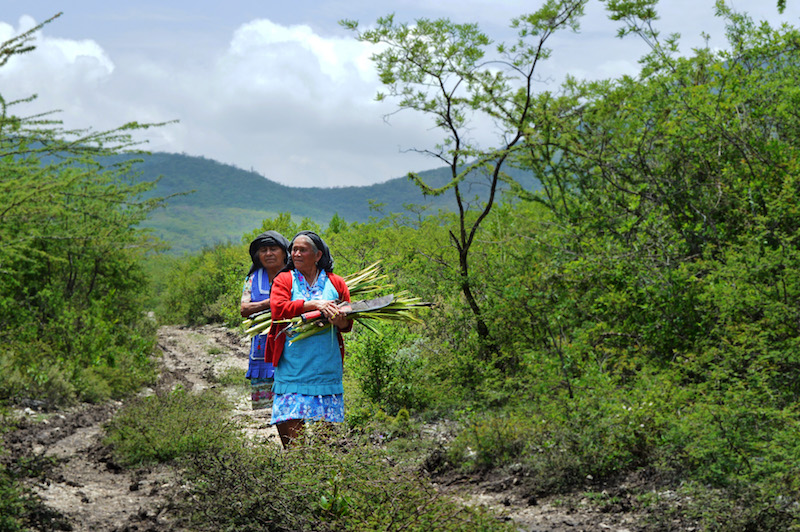 Three hours from the city of Oaxaca, in the remote town of San Luis Amatlán, Doña Selerina García Lucas and her group of artisan basket weavers gather palm leaves from the hills. The women dry the palms in the sun and paint them. And then, with a dexterity passed down through generations, ancestry come to life in the tireless work of fingers, the women weave the palms into vibrant, multi-colored baskets.
Each basket takes two to three hours to weave, with each artisan completing an average of three baskets per day. Once a month, Doña Selerina transports her group's baskets to the market in Oaxaca where they are picked up by Marina Lopez, coordinator of several basket-weaving groups in the region.
For each artisan involved, basket-weaving means a stable monthly income used for building a house, starting a small business, or purchasing food and medicine. For the people of the Mixteca region, as this part of Mexico is known, basket-weaving is a way of life that also sustains life.
Suggested use: Fill with fresh flowers for a centerpiece or use as a napkin holder!