What's Inside?
HAND BLOWN WINE GLASSES FROM MEXICO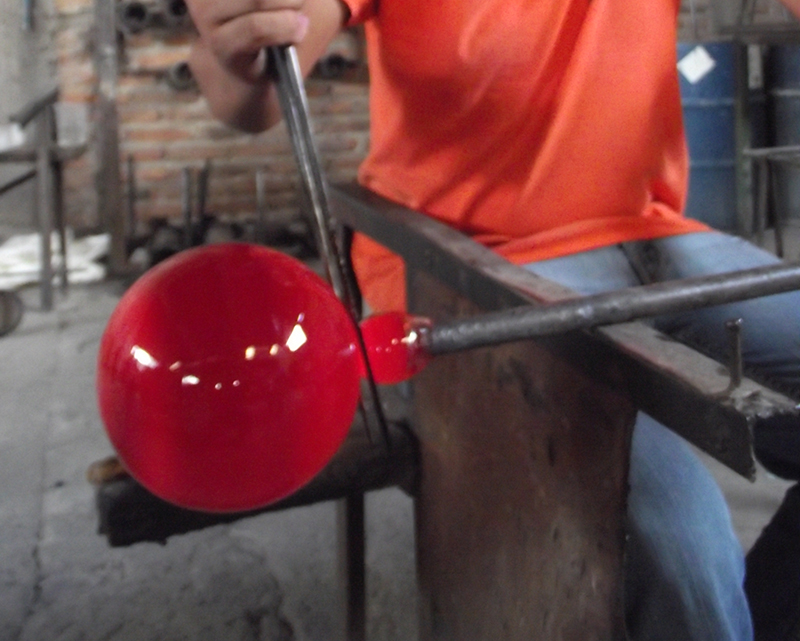 Welcome to Tonalá, a city in the Mexican state of Jalisco and one that is bursting at the seams with handicrafts. Especially known for its exquisite pottery and glass, the city hosts weekly street markets where locals, travelers, and treasure-hunters comb for goods.
If you're not able to make it to Tonalá, no problem! Established in 2001, the glass-blowing workshop Cristaluc aims to bring the best of the city's tradition to the rest of the world, while supporting its group of 40 local artisans with a steady income and inspiring space in which to pursue their art.
Cristaluc has set its sights on becoming an internationally recognized name in glass blowing, synonymous with quality and true to the local culture of Tonalá. Set your sights on the elegant form of your fancy new wine glasses. Can you believe they began as hot molten blobs?
Suggested use: Share a glass, share a moment.
SOAPSTONE WORD HEART FROM KENYA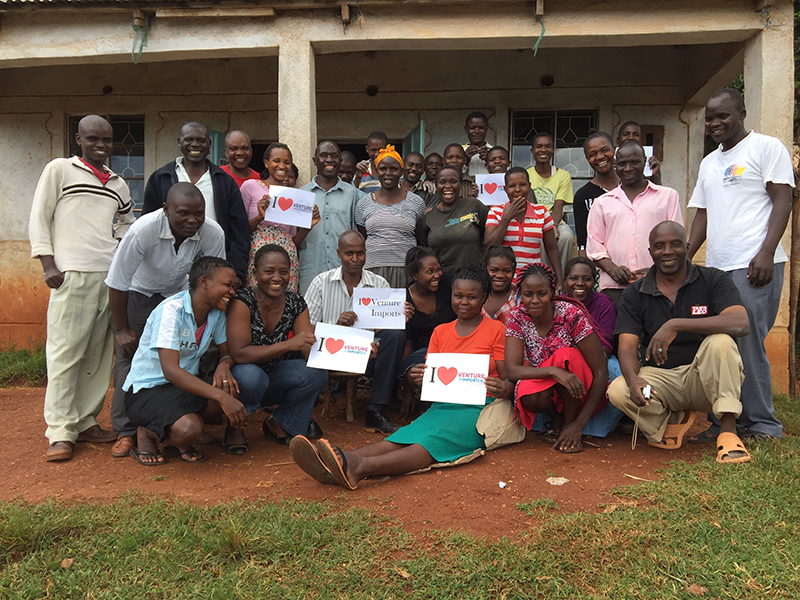 Soapstone is a soft rock, popular in sculpture for its ability to be molded into various and complex shapes. Oh so like the heart itself! Your new soapstone heart, carved with a heartfelt word, was crafted by the Shona people, whose traditional stone sculptures are known around the world.
Mogendi Murei is a carver and a family man. He has a lot of children! Through his carving work, he has educated them all, and provided for his extended family.
Mogendi is extremely dedicated to his family, his craft, and improving the quality of life for his beloveds. His tireless work has enabled him, in this year alone, to build a new house and buy a cow. With his family as his fuel, one can truly say that Mogendi works from the heart.
Suggested use: Place at the hearth. Perch among picture frames or as mantelpiece item.
SOAPSTONE DISH FROM KENYA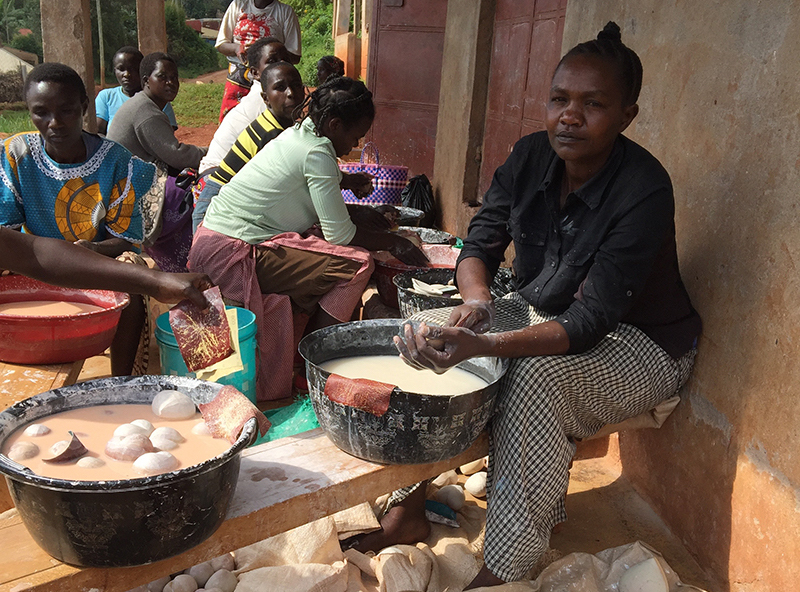 Carving is a traditional craft of the Shona people. It is also, traditionally, a male-dominated realm. And then there's Rose, an exceptional lady and exception to the rule. Rose is a carver.
Why the choice to take such an unorthodox path?
It was simply a practical one. Rose's husband is paralyzed, and therefore unable to work, leaving her as the sole breadwinner for the family. Rose knew carving was the best way to make the living she needed.
And it seems that she was right on. Today, she has health care and makes more than double the minimum wage, as well as her own hours. Imagine your smooth new dish, its beginnings as a giant, jagged block of stone. Imagine Rose, fiercely fashioning her life into its desired shape.
Suggested use: Fill with candy, mints, or condiments!
ORGANIC DARK CHOCOLATE CARAMEL CRUNCH WITH SEA SALT FROM THE DOMINICAN REPUBLIC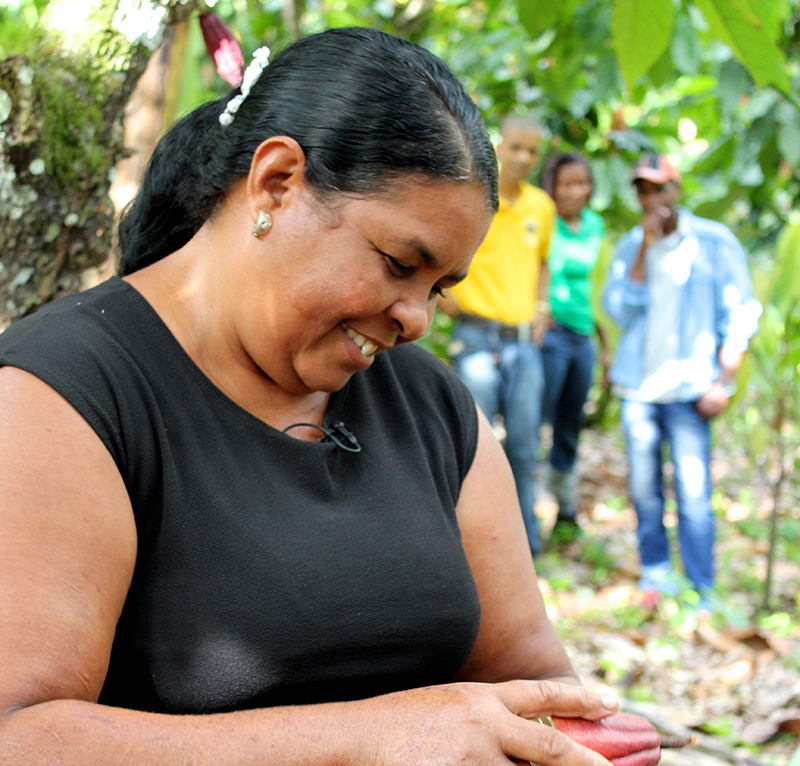 Cacao farmer Ana Rodriguez ferments her cacao beans in sunlight after harvesting them, enhancing their aroma, flavor, and color. She grows her cacao completely organically, using a rich, earthy compost instead of chemicals as fertilizer. In addition to her work on the farm, Ana studies modern languages and education at the university.
Membership in CONACADO, a co-op for small-scale farmers, allows Ana and other members to sell their crops directly, instead of through an intermediary. This fair arrangement enables them to continue their family legacies of agriculture and environmental stewardship while maintaining a comfortable, connected lifestyle.
Cacao farming is important to Ana because it supports reforestation and contributes to the local economy. She takes pride in her organically grown cacao fruits, describing them as healthy and beautiful.
Suggested use: Share a piece with someone you care about.
PALM LEAF HEART BOWL FROM MEXICO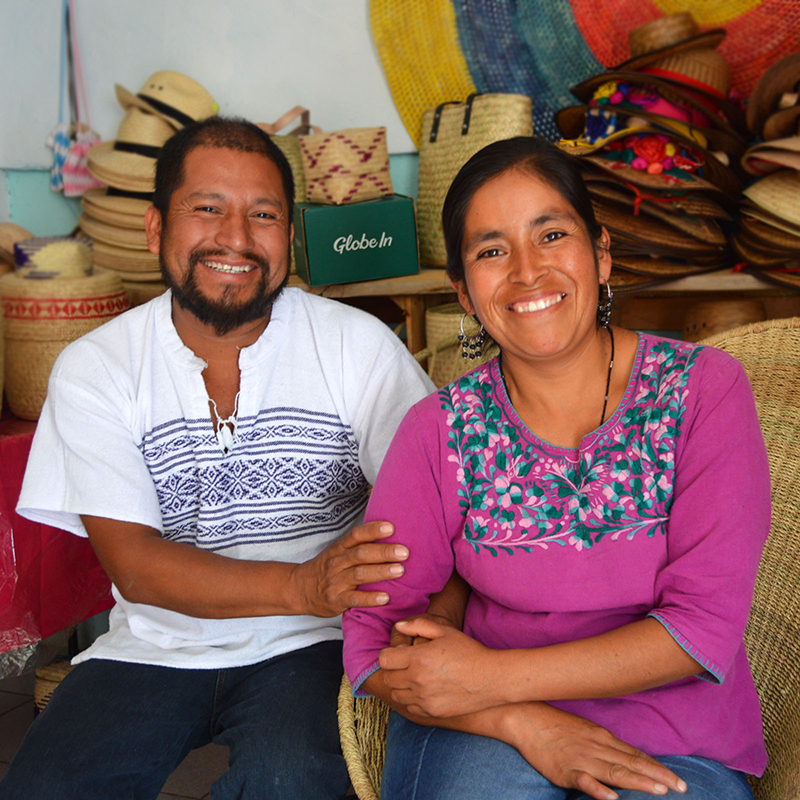 A special variation on our usual basket, your new bowl is yet another creation of our weaver friends in Oaxaca. And a special basket calls for a special story, a love story.
Or, as weavers Juan and Juana joke, a soap opera story. But they cry as they tell it. They met as teenagers, when Juan was working in the fields and Juana herding goats. For Juan, it was love at first sight, but when Juana asked her parents permission to date him, they furiously sent her away to Mexico City.
Two years passed, but Juan never forgot Juana. The very next day after a friend happened to hear of her whereabouts, Juan was on a bus, closing the 10 hour distance to his future wife. He found Juana, brought her back to Oaxaca and, 20 years later, their love for each other still brings them to tears.
Suggested use: Fill with something sweet...