What's Inside?
TRI BENTO LUNCH BOX FROM INDIA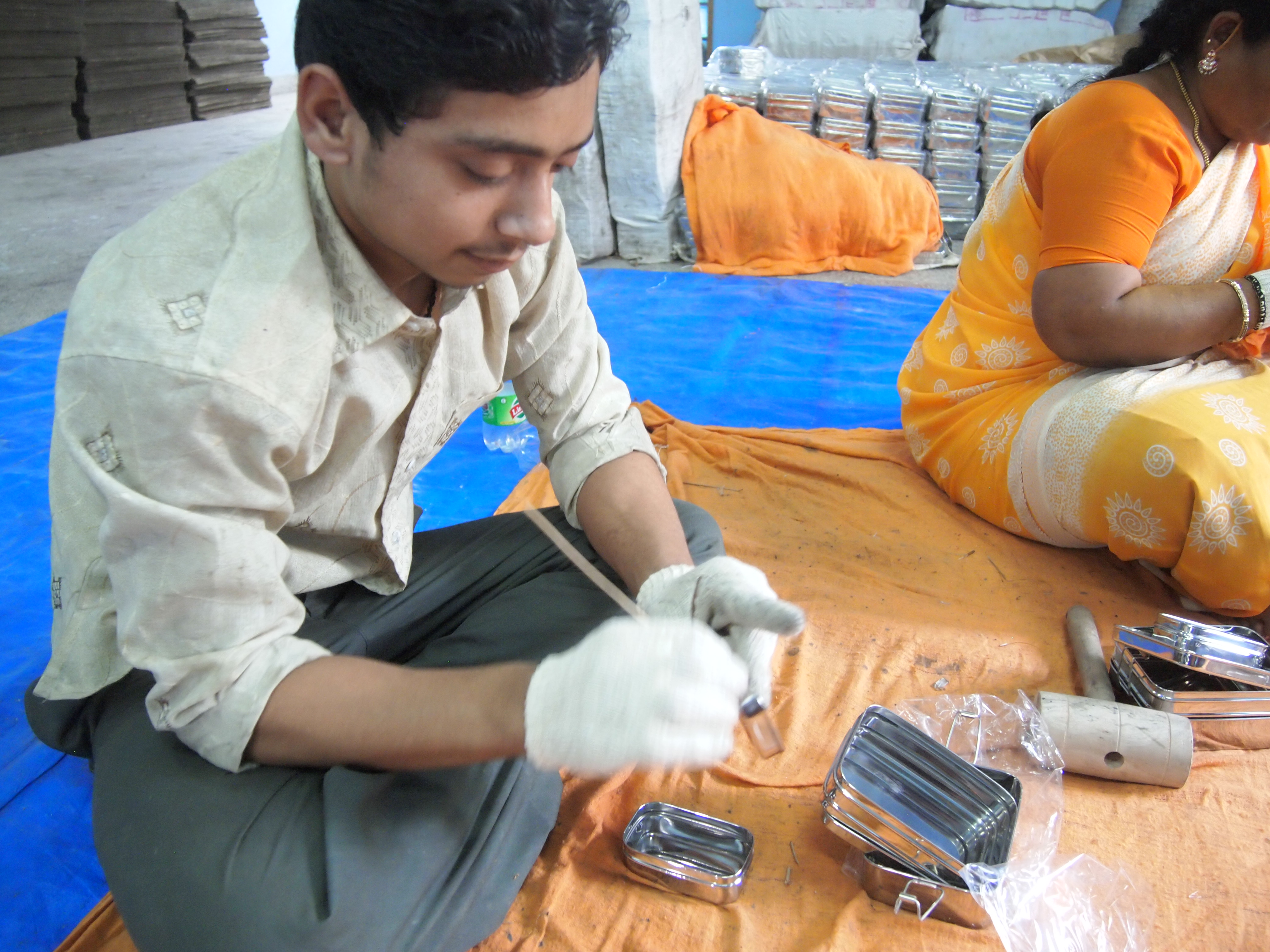 Ready to be rescued from the tyranny of takeout, tupperware, and endless tuna sandwiches? Say hello to your new bento. This triple stack of lunchtime storage makes a triple-pronged lifestyle statement benefiting your health, your wallet, and the planet!
Modeled after traditional Indian "tiffin" carriers, your bento also has a modern, user-friendly design. Non-toxic, stainless steel makes it durable and dishwasher-safe, and not to mention, a boon for both your body and the environment.
ECOlunchbox, the makers of your bento, estimate that their community prevents tens of millions of pieces of trash, mostly non-biodegradable plastic containers, from piling up each year. You are now a part of that community!
Suggested use: Craft a well-balanced meal. Put your main in the large bottom layer, a salad or veggie in the middle, and a fruit or snack on top! Heat over a stove or campfire, not in the microwave.
UPCYCLED LUNCH BAG FROM KENYA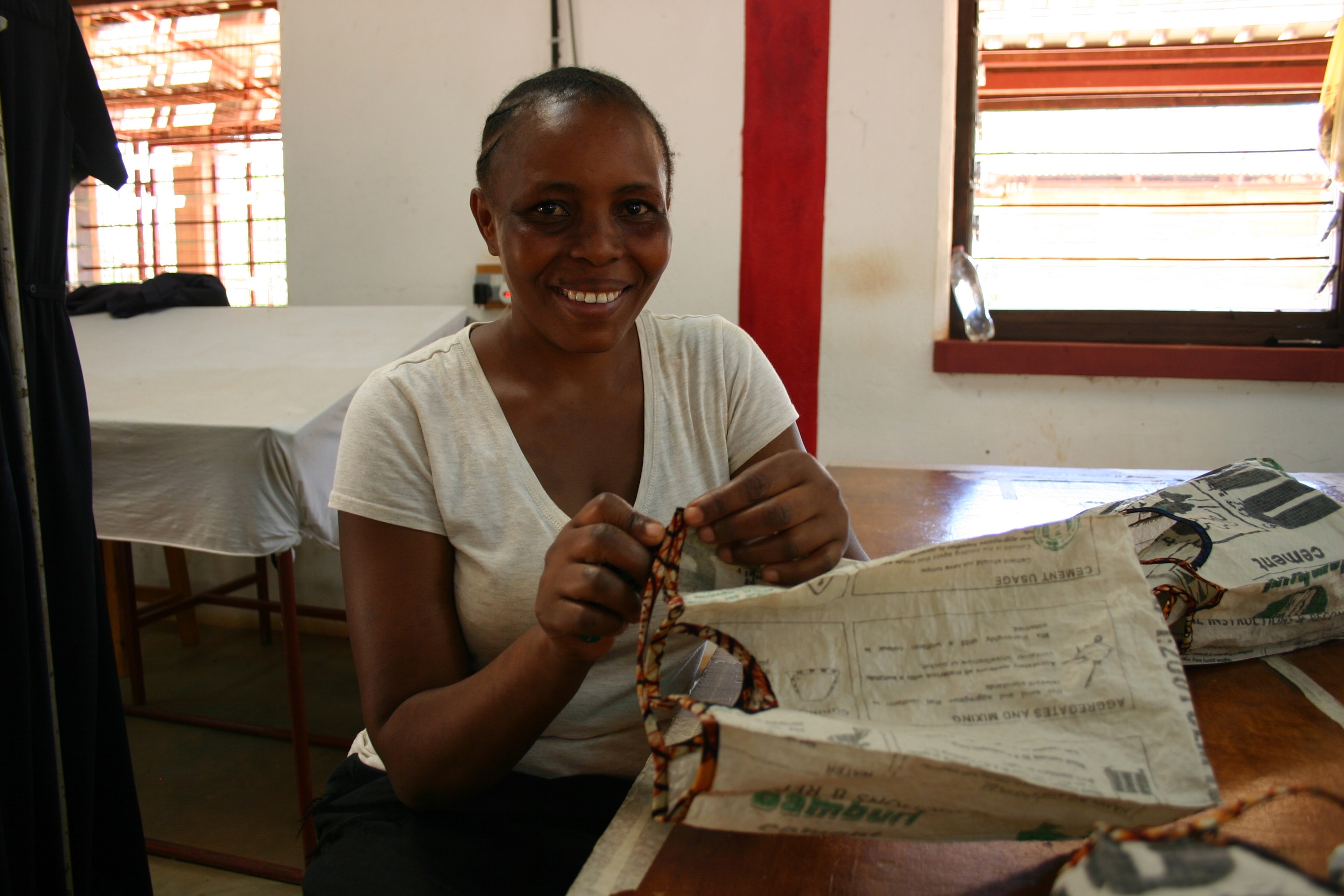 A single mother of two, Elpina Wakio has been working with Wildlife Works for six years. Beginning as a cleaner, she has since learned how to use an industrial sewing machine and now works as a seamstress at the company's eco-factory.
Her aim is to improve the lives of her children compared to older generations. Her work has enabled her to keep them well-fed and in school. And, she says with a shy smile, "if the teacher says they need another uniform, I can just make it because I know how to sew."
Inspired by the lunch bag project, Elpina plans to similarly repurpose the cement bags she has lying around her home. Left to pile up, their non-biodegradable polyester prevents new plant growth. Meanwhile, this same resistance to the elements is what makes them perfect for reuse as a sturdy, long-lasting lunch bag!
Suggested use: Scrub and rinse to clean.
CLOTH NAPKIN FROM INDIA
Imagine a napkin that's not finished off with one swipe, that truly lasts throughout your entire meal, and that is, well, beautiful. Your new hand-printed and dyed cloth napkin is that wish.
Made with the very same ancient textile techniques employed to make saris, kurtis, and other traditional Indian clothing, your napkin features the delicate handiwork of Khatri artisans from deep in the Gujarat desert.
Picture small workshops set in village huts with dirt floors and thatched roofs. Between color dying, the printers spread their fabrics out on the sandy ground to let the scorching desert sun set the dyes. Unfold your colorful catcher of crumbs across your lap as you enjoy your midday meal. Alternatively, use as a placemat on your desk or questionable picnic table surfaces!
Suggested use: Tuck into your lunch bag daily. Shake out to clean and machine-wash after heavier usage.
SPORK FROM SWEDEN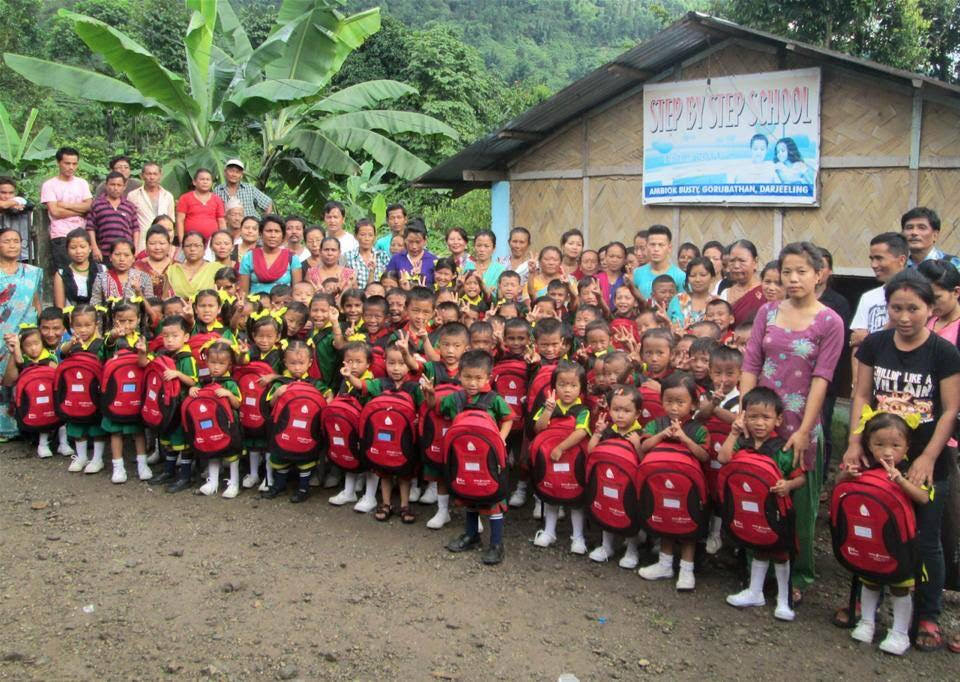 It's slightly silly...it's super practical...it's the spork, swooping into your lunch bag to save the day. Be it a soup day, salad day, or sandwich that needs slicing day, your new lunch-time multi-tool is up to the task.
Forget about disposable utensils! Extremely durable, not to mention BPA-free and dishwasher-safe, your Light My Fire spork is here to stay for the long run. Perhaps unsurprisingly, it comes from Sweden, the land of cheerful domestic solutions and ingenious design.
And yet, Light My Fire is a company that found its original inspiration far from home, in Central America. Sustainably-minded and perpetually seeking adventure, the company sourced its flagship product, a fire starter stick, from the stumps of felled pine trees in Guatemala, where it also aided the indigenous in re-planting new trees.
Suggested use: Pack daily in your lunch bag. Also great for camping!