What's Inside?
WOODEN FRAME, TURKEY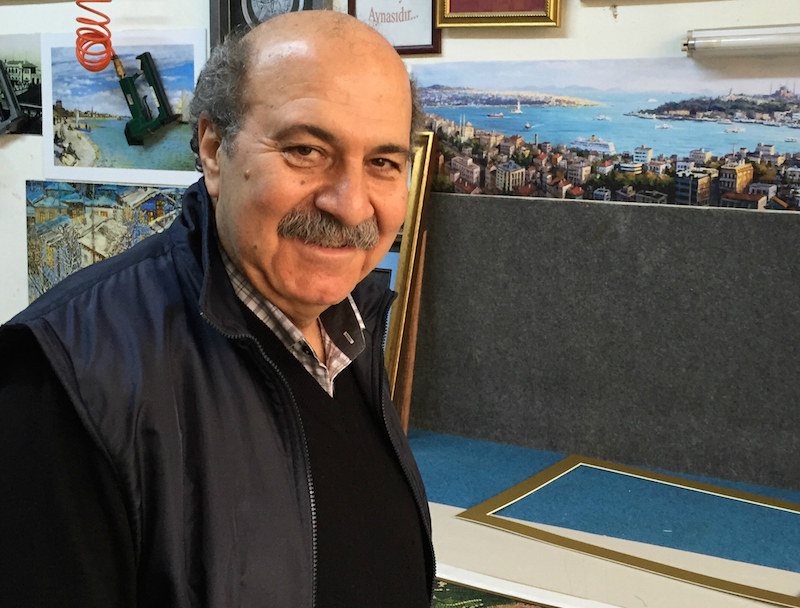 Wooden frame production is Celebi Erturk's family business, and they've been at it for over 100 years, ever since his great-grandfather migrated to Istanbul from the poor, eastern city of Bagistas. Surely his great- grandfather would be happy to know that after all this time, Celebi's generation has recently opened a showroom and begun exporting to neighboring countries.
Although Celebi's business does not offer any formal training programs, he and his family make a point of giving a helping hand to individuals who wish to learn the craft. Currently, 50 craftsmen work in Celebi's atelier. Soon, his sons will open their own ateliers, carrying their family lineage both forward in time and outward into the community as a resource for those seeking to learn a trade.
Suggested use: Fill with a happy photo. Station at your desk or work area. Take momentary wanders.
UNDATED WEEKLY PLANNER, GHANA/RWANDA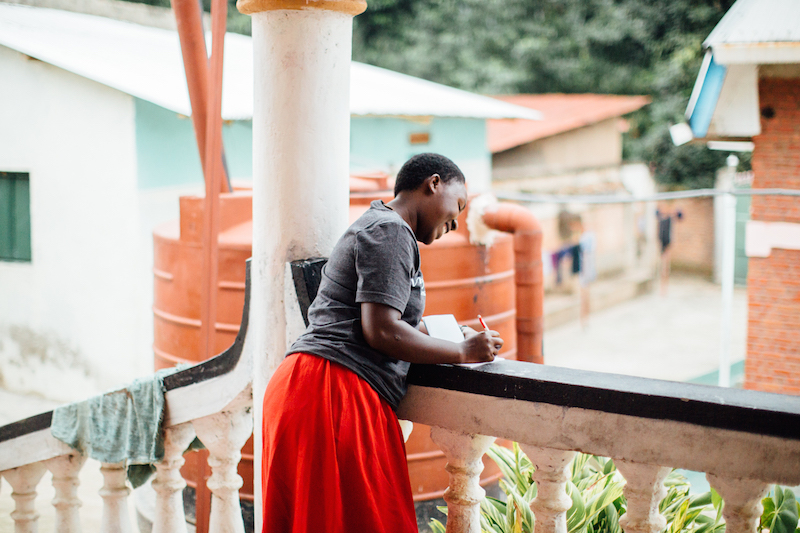 A stationery company, Marie Mae outsources design work as a way of supporting African artisan- entrepreneurs. Your planner was designed by Ewurama in Ghana. As a child, Ewurama made pictures from the terrazzo patterns in the floors of her home. Today, she is starting her own textile design company.
Meanwhile, in Rwanda, the Marie Mae Business school offers its students one hour of training per each product sold. One student, Xavera, dreams of becoming an independent businesswoman able to fund a complete education for her three children and see them, in turn, thrive professionally.
In the school, Xavera has developed the elusive and yet vital visionary qualities of the entrepreneur, such as the ability to identify hidden markets right under her nose. She and her coworkers soon plan to pitch local school leaders with the idea of their producing all local school uniforms for the next year. Pretty clever!
Suggested use: Envision your week...
PENCIL CUP, TURKEY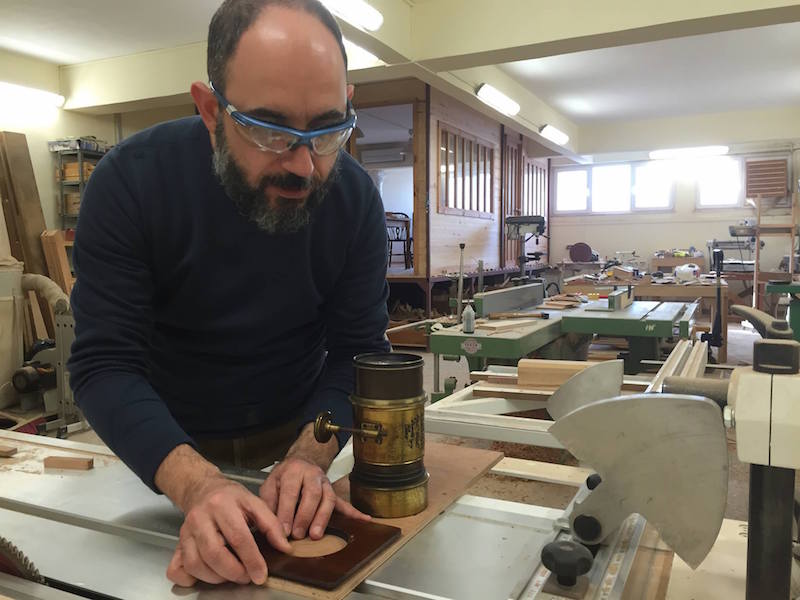 After twenty years working in the techno-sphere of computer science, Arifi has retired into the world of wood with a desire to truly create something on earth. In his atelier, Arifi woodworks with the natural materials his planet and his place have to offer: beech, elm, Turkish soft alder, Turkish walnut, spruce, and pine.
Arifi works with a group of five craftsmen. He aims to not only conserve this ancient handicraft, but also to enable more craftsmen to earn their living through their art. He used GlobeIn's large order as an opportunity to distribute the work among other local woodworkers.
In all of his work, Arifi treats his chosen material, wood, with the utmost respect, acknowledging that it takes mere seconds to fell a tree that may have taken hundreds of years to grow.
Suggested use: Curate your pencil box with the writing implements you'll need to pen your own dream into action.
ELEPHANT POO BOOKMARK, SRI LANKA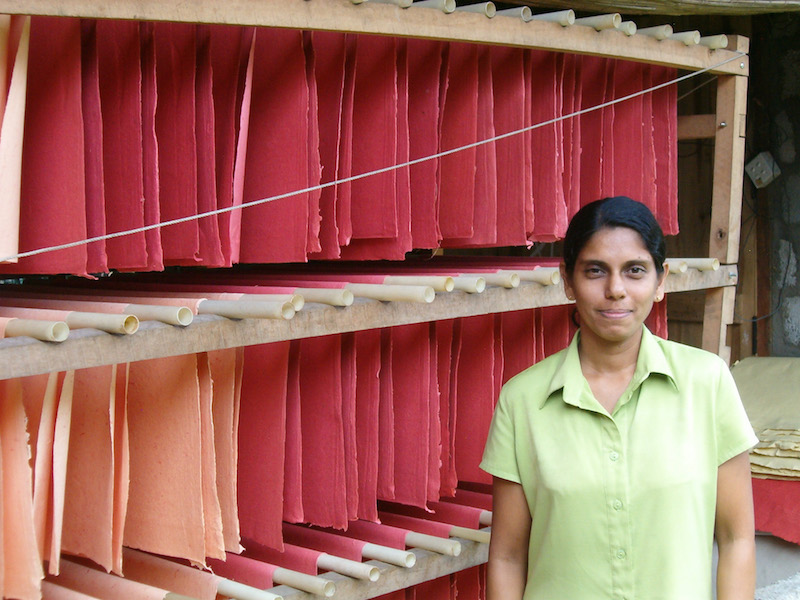 Sri Lanka is home to about a tenth of Asia's dwindling wild elephant population. But because their grazing interferes with agriculture, the animals are being rapidly killed off. Conservationists urge that if they are to co-exist with humans, elephants must become a sustainable economic resource.
The solution: elephant poo. Since an elephant's diet is purely vegetarian, its waste is basically raw cellulose, able to be cleaned and processed into a fine, acid-free paper. Mr. Ellie Pooh uses the money made through the sale of their paper products to compensate farmers for crop damage, thus raising the farmers' tolerance of their tusked cohabitants.
Mr. Ellie Pooh's papers are (obviously) organic and handmade with 100% recycled "content." Compared to conventional paper, recycled paper production conserves energy and emits fewer greenhouse gases while preventing forest destruction.
Suggested use: Invoke the elephant's excellent memory to hold your place in your current read.
GLOBEIN PALM LEAF BASKET, MEXICO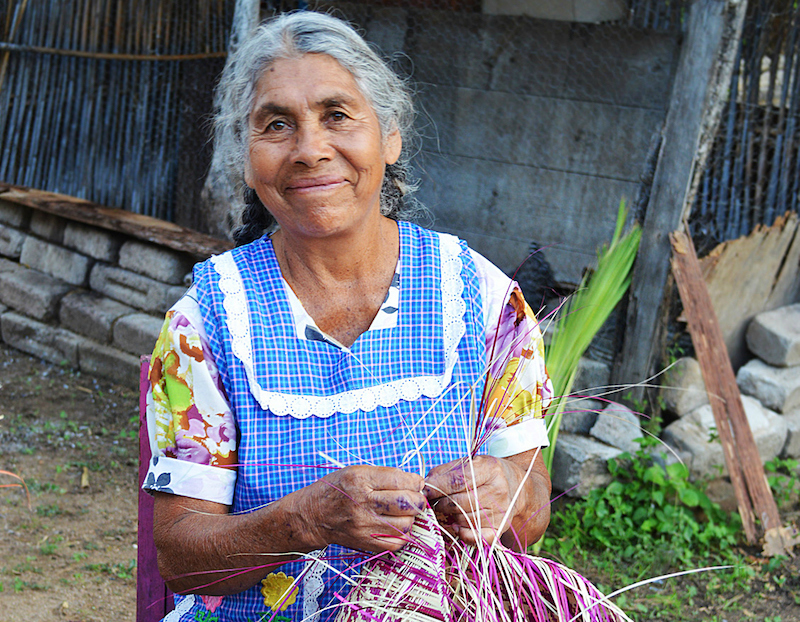 Introducing Doña Filomena. Doña Filomena is one of fifteen basket weavers working for Doña Selerina in the remote town of San Luis Amatlán, Oaxaca, where marginalized indigenous groups struggle to keep their old ways of life alive.
Filomena's husband died many years ago, and she raised their four children as a single parent. With the children now married off, Filomena lives alone, taking care of her chickens and goats.
Working with GlobeIn has allowed Filomena to provide food and medicine for herself, as well as the opportunity to emerge from her empty nest and be part of a project with the other weavers.
Together, the women gather palm leaves from the hills. They dry the palms in the sun and paint them. With a dexterity passed down through generations, tireless fingers bring ancestry to life. The women weave the palms into vibrant, multi-colored baskets.
Suggested use: As a memory box!