What's Inside?
KIKOI BLANKET FROM KENYA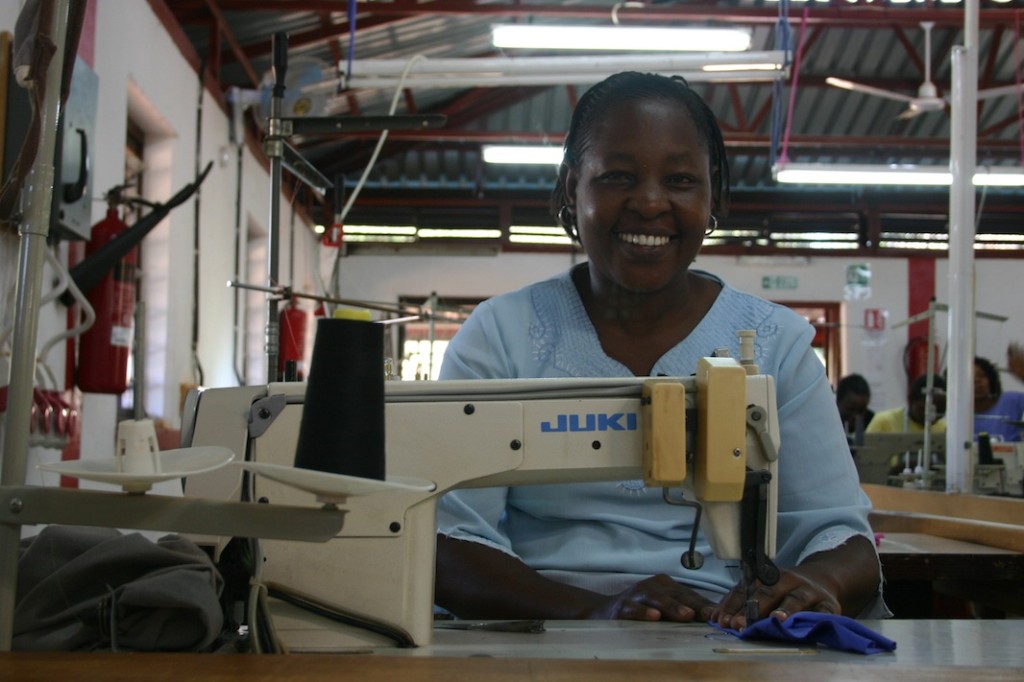 Margaret Mschai had a dream—she wanted to be a nurse. But in rural Kenya in the 1970s, many families did not see a need for educating their female children. So Margaret was never given a chance to even try. At first, she defied her parents' wishes and attended high school, but soon was forced to leave for lack of tuition funds. Her options were to get married or get a job.
Margaret's striving spirit has nonetheless lived on, and Wildlife Works' eco-factory has given her what she always wanted—the opportunity to work hard toward a goal. Staying after hours to learn how to use the electronic sewing machines, Margaret now dreams of starting her own fashion shop.
Suggested use: Simply meaning "wrap" in Swahili, the kikoi has traditionally been used with great versatility. Use as a towel, blanket, or sarong-style cover-up at the beach, pool, or spa.
SUN HAT FROM MEXICO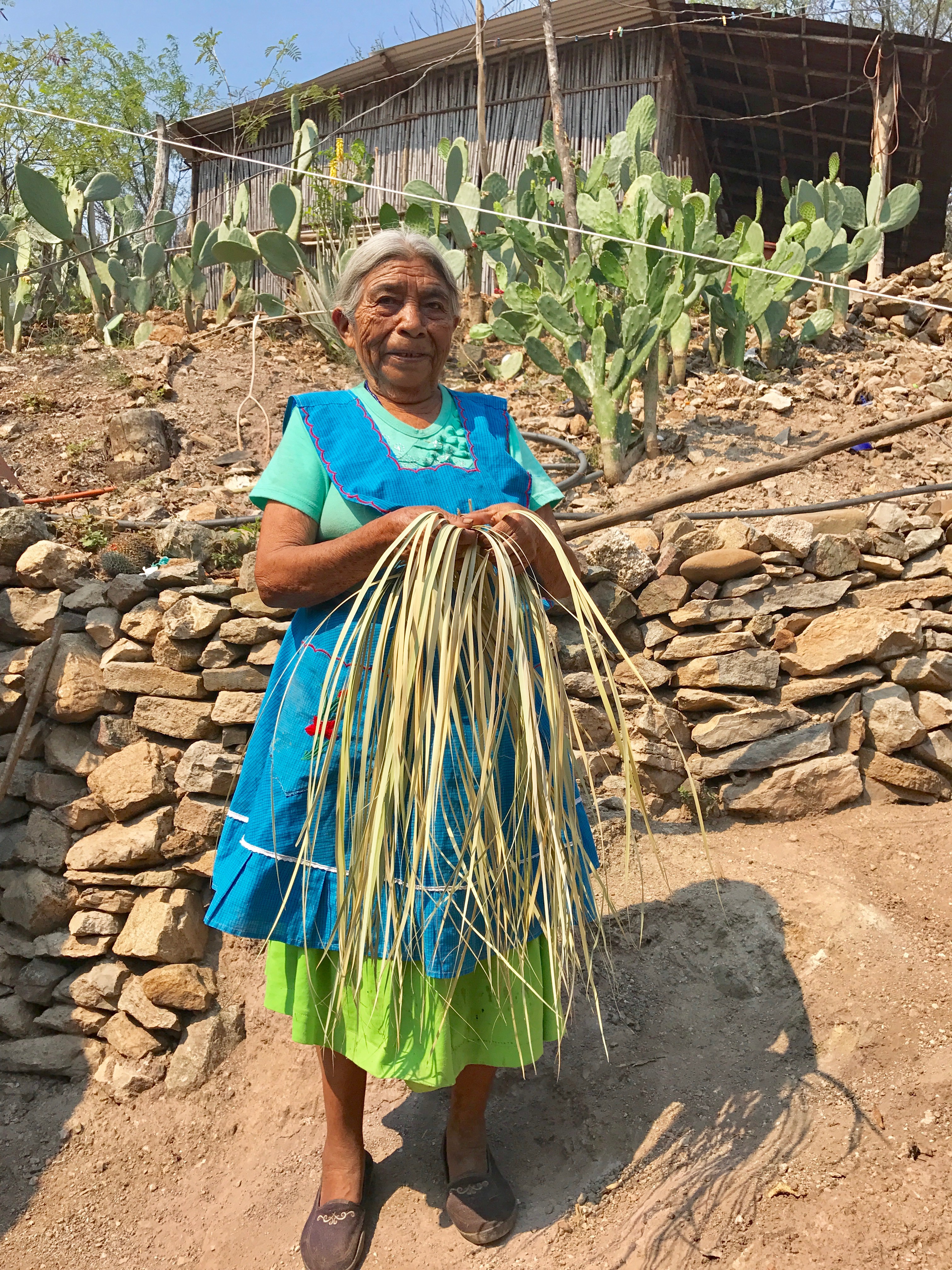 Take refuge from solar oppression under the wide protective brim of your new sun hat. Your hat was woven from the leaves of dried palms into its full SPF glory by our friends in Oaxaca.
Abundia from Tomellín learned to weave when she was just five. Today she is 82 and an expert at the craft. So why can she hardly make enough to reach minimum wage?
While a good sun hat in the U.S. could easily go for $50, buyers in Oaxaca are acclimated to low prices, and weavers are timid to ask more. Enter GlobeIn. We pay double what Abundia usually makes per hat, and in doing so encourage her to own the value of her work and demand a fair price—for good.
Suggested use: Don't let the sun zap you! Sport your new hat on walks and hikes, in the garden, and at the beach!
TEA GLASS FROM MOROCCO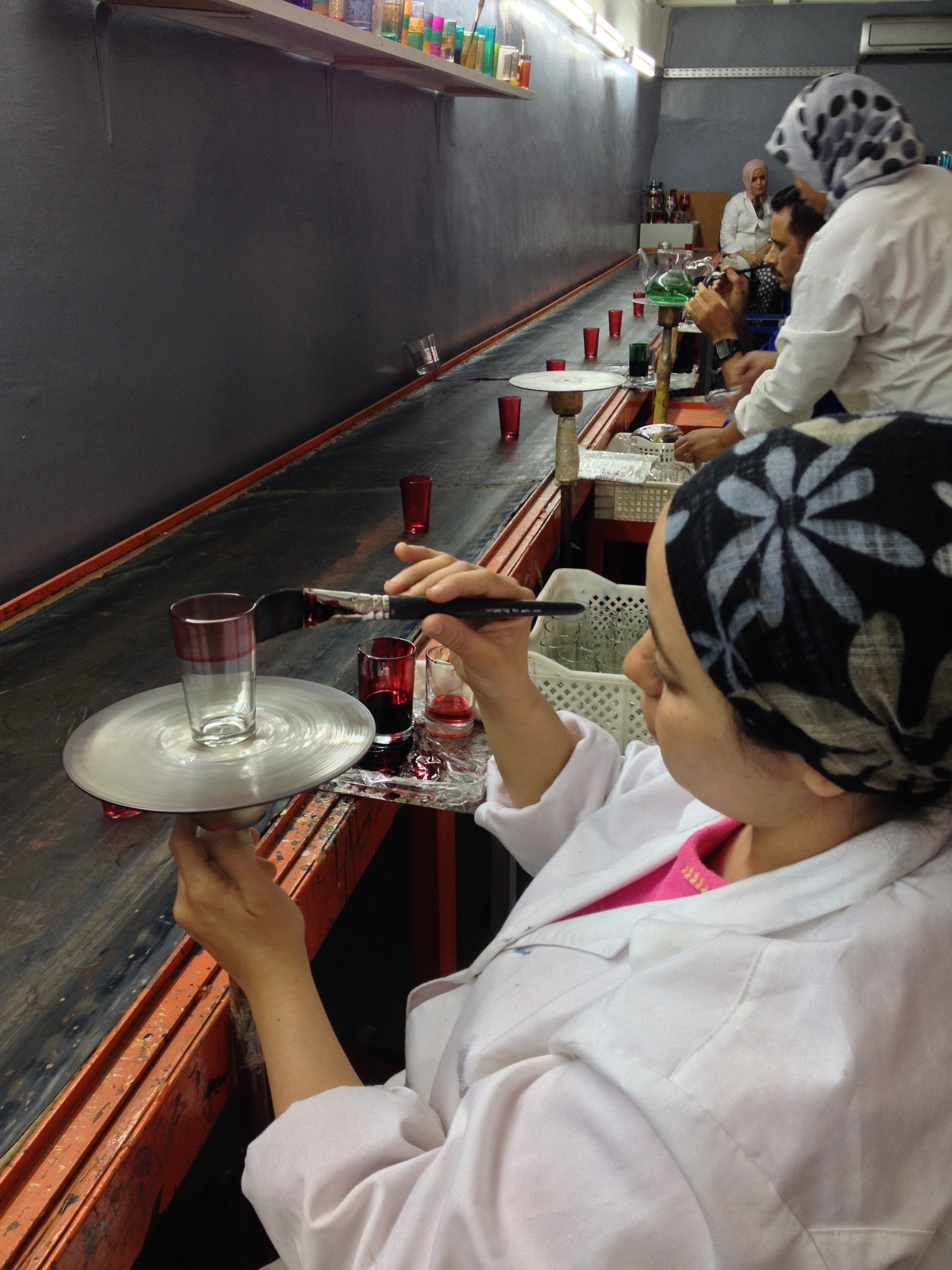 It may feel surprising to think of the desert country of Morocco as a place with tea culture, but imagine sips of sweet mint sprucing up a sultry afternoon and you begin to get the picture.
Now imagine this sweet treat being served in ornate glassware the color of sultan's jewels and the picture is complete. Hand blown from recycled glass and hand-painted, your glasses may be charmed with "imperfections."
Casablanca Market sources its handmade Mediterranean goods mainly from female artisan enterprises of Morocco and Tunisia, acknowledging that women form the backbone of their families and communities and are thus a locus of change.
Suggested use: Fill with tea, water, wine, coffee, or juice—or improvise a candle holder. Hand wash only.
MOROCCAN MINT TEA FROM NORTH AFRICA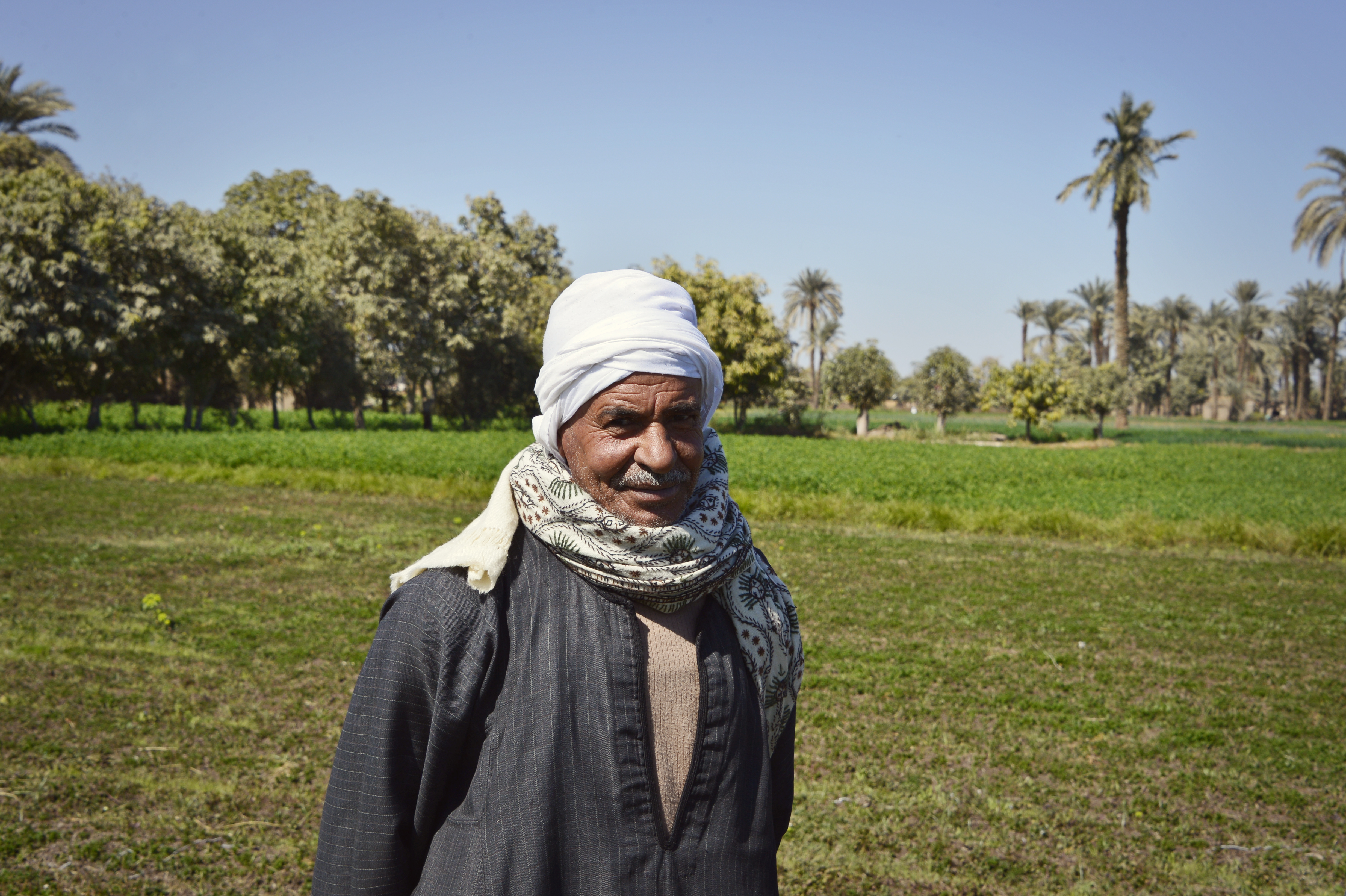 You know that sort of stale afternoon feeling when your coffee's worn off and you're left feeling murky and sluggish as a still pond? When you need to pick it up but want to wind it down, your new mint tea is just the thing—a gentle zing that calms as it revives.
Water slide, lazy river, and fireside story-time all in one, this tea is also great for easing your sleepy morning self into a soft alertness. It's perfect!
Ahmed and Reem, the sibling founders of Numi Tea, have traveled the world in search of exotic, authentic, and organic herbs and teas. Fair trade purchases and the building of schools, hospitals, and daycare centers ensure their commitment to investing in farmers and engaging in meaningful cultural exchange.
Suggested use: As a pick-me-up or slow-me-down at any time of day. Drink hot or iced!