Gmail
Open the email from GlobeIn, Genna, or Liza M. Then click on the small down triangle arrow next to reply. Select Add to contacts list to make sure you do not miss any emails.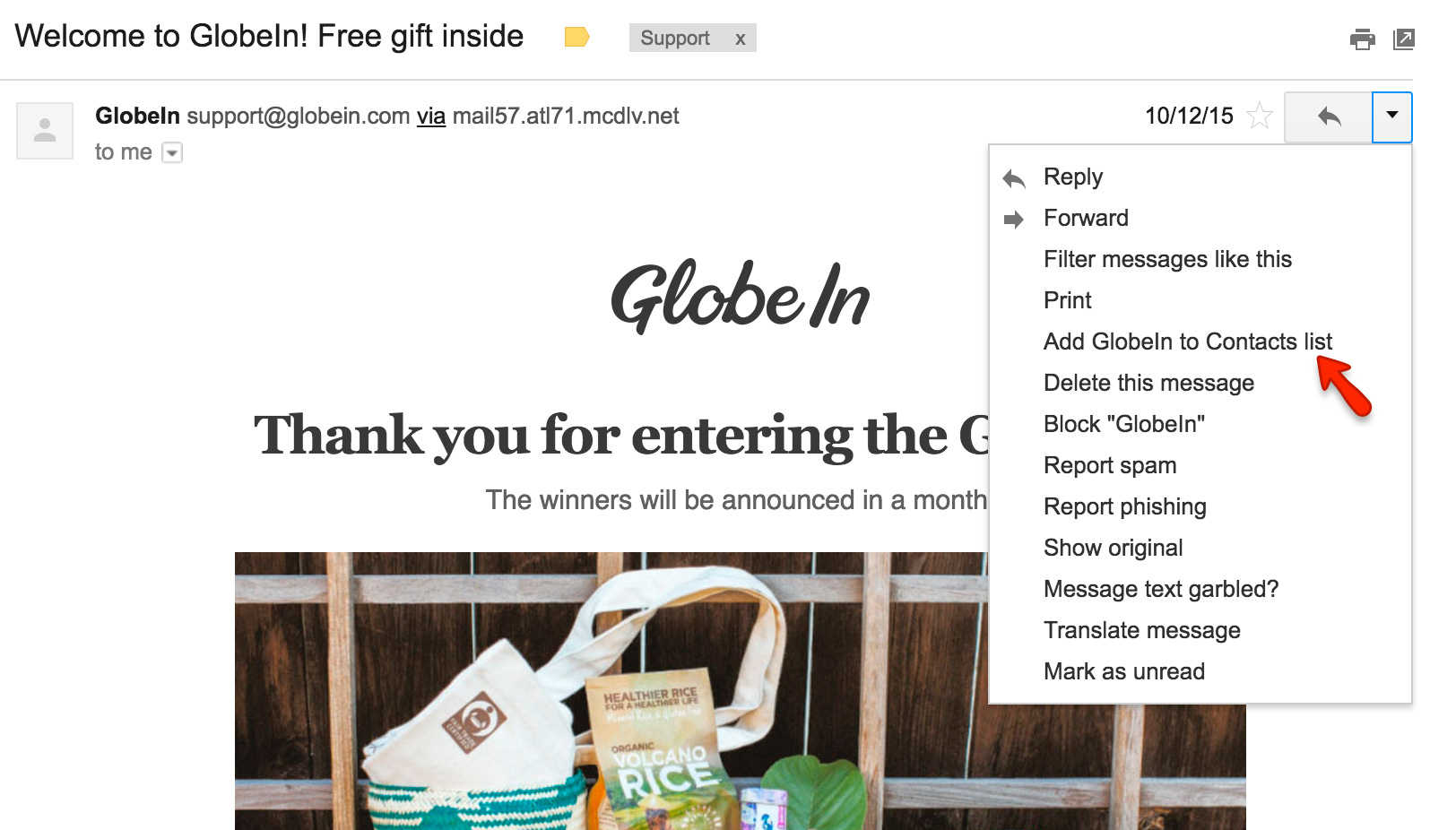 Yahoo
Open the email message from Relevant Tools or Jean Christofferson. Click add to contacts next to the from email address.
AOL
Click Contacts in the right toolbar and then clic add contact. Enter etools@relevanttools and service@relevanttools.com and then click the add contact button.
Comcast
Click Preferences from the menu and then click Rescrict Incoming email. To enable email controls, click yes. Click allow email from and enter etools@relevanttools. and service@relevanttools.com. Click add and then update.
Apple Mail
Click support@globein.com in the header of the message and then click add.
Mac Mail
Click on the from and then click Add to Contacts.
Outlook
Click the Home tab and then click Junk followed by Junk email options. Click Safe Senders and then click add. Enter support@globein.com. Click OK to add.
Mozilla Thunderbird
Click Address Book and highlight the Personal Address Book. Click New Card and select the Contact card. Enter the email address support@globein.com. Click OK.